19 February, 2023
Trauma and tragedy inspire debut book
A NATURAL disaster and a personal battle with mental health have led a Far North Queensland journalist to write the biography of a Cairns resident who overcame child slavery to help raise a Nepalese village out of poverty.
By Cairns Local News Team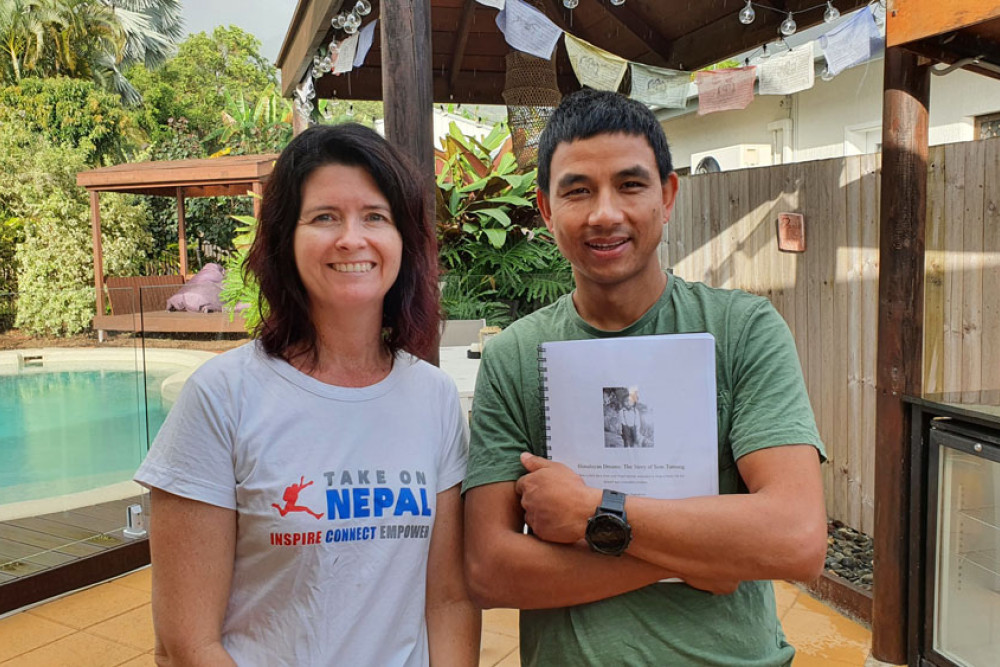 Kirsty Nancarrow met Som Tamang shortly after an earthquake in Nepal destroyed everything his Cairns-based humanitarian organisation, Friends of Himalayan Children, had worked for in Batase Village. 
"I covered the story for the ABC, and I was struck by how calm and focused Som was, mounting the first of many recovery missions to Nepal to help remote villages unable to get aid," Ms Nancarrow said. 
Ms Nancarrow later learned Som had come to Australia in 2003 and become the first in his village to earn a university degree after escaping from slavery in Kathmandu at age 12. 
"By providing education and a safe home to dozens of children and offering young women employment as trekking guides with his company, Take on Nepal, Som has helped save a generation in Batase from human trafficking and child marriage," she said. 
Ms Nancarrow said she was struck by Som's courage and determination and was keen to lend her support as a volunteer at Batase School and the Friends of Himalayan Children hostel. 
"There was an initial wave of help from volunteers in Cairns, but having reported on many natural disasters, I knew that support would still be crucial in the years to come, so I travelled alone to Batase to volunteer for a month in late 2016," she said. 
At the time, Ms Nancarrow had taken a break from the ABC after being diagnosed with depression. She was later diagnosed with Post Traumatic Stress Disorder. 
"I had lost my sense of self-worth, my joy, and I was unrecognisable to myself, my family and close friends," she said. 
"It was the scariest period of my life, and I had thought about ending it but living a simple life in rural Nepal among children who are genuinely happy and treat their education as a gift lifted me out of the darkness." 
Ms Nancarrow returned to Australia knowing she had to write Som's story. She went back to Batase in late 2018 to gather interviews for the book and, in 2020, was awarded a Regional Arts Development Grant to write Som's biography. 
"I am a simple person with a big vision to focus on other humans and make sure everyone is ok," Mr Tamang said. 
Kirsty and Som will discuss Himalayan Dreams: The Story of Som Tamang and share moments from his remarkable life at the Cairns Tropical Writers Festival on Sunday, February 26, 9am.
Most Popular