13 October, 2023
Tough race for Cairns athlete
CAIRNS professional triathlete Nick Carling (below) finished in the  prize money in 13th place at last  Saturday's Ironman competition in Malaysia's Langkawi Archipelago.
By Isabella Guzman Gonzalez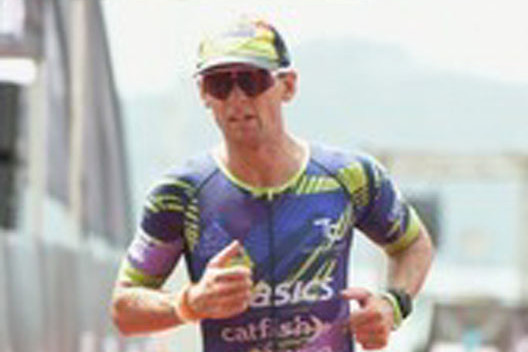 The race consisted of a 1.9km open water swim, 90km hilly bike course with over 750m of elevation gain and a 21.1km run in hot humid and windy conditions. 
Ironman 70.3 Langkawi-Asia-Pacific Championships proved to be the toughest race on the Ironman calendar, with the race beginning with 16 starters, not taking long for four to succumb to the hot and humid climate.
Carling said he had  mixed feelings on the race.
"That was one of the toughest races I've ever done," he said.
"I think we say that after every race, but this time it's actually true.
"28C ocean swim, hilly 90km bike with 750m elevation gain in a series of very punchy climbs spread through the course, and a 21km run in the heat, humidity, and some headwinds. Not a course or conditions for fast times for anyone.
 "It was simply a race bordering on the limit and of survival. The run was so tough. Legs were hammered from the hills and the heat was intense and you were just hanging out for the next aid station to pour ice cold water over you."
Most Popular