13 March, 2022
The Architects Of Tomorrow
SUSTAINABLE DESIGN was the focus for students from Years 7 to 10 at Smithfield State High School during Term 4 in 2021.
By Maria Larkins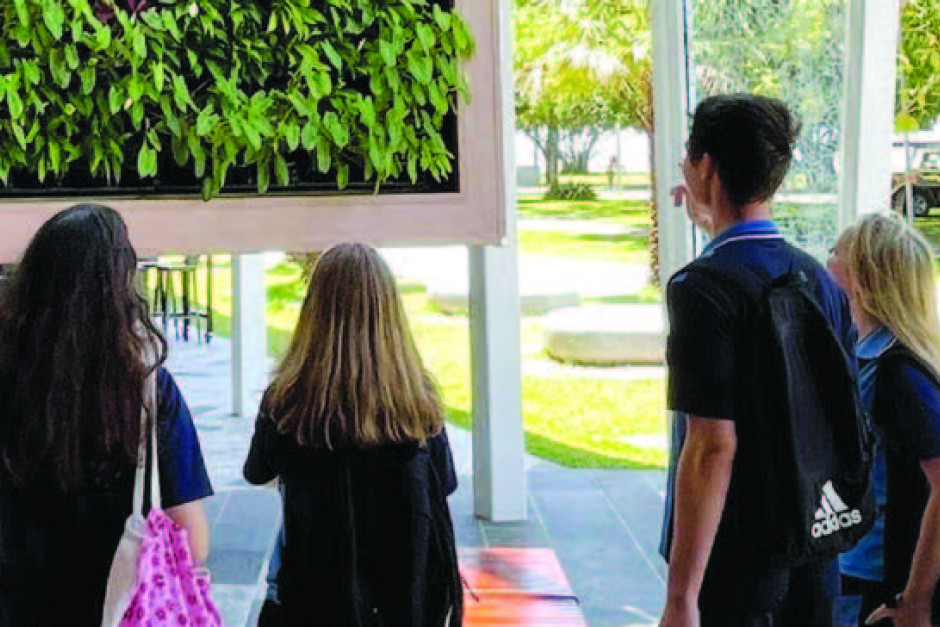 As part of a 10-week unit, Year 7 students undertook preparatory studies for the creation of a sustainable "future" school at Yorkeys Knob. 
They gathered data, brainstormed ideas, and developed concept designs after completing three weeks of theory with lecturers in Urban Design from James Cook University. Head of Department Humanities and Sustainability, Daniel Kaggelis, said it was great to see the students employ critical thinking and creativity in their work. 
The unit included a site visit to Yorkeys Knob to analyse the existing environment including the coastal dunes, vegetation, and rocky point. To gain a deeper understanding of the urban landscape they also interviewed local residents and studied the area's Indigenous heritage. 
They also investigated aspects of sustainable design such as heat mapping and orientation by recording the temperature at sites across the school at Smithfield. 
Senior students focused on the Cairns CBD, addressing the threat of rising sea levels and reviewing the Cairns City Master Plan. 
Year 10 students attended two-day urban design day camp at the city campus of James Cook University. This included studying the current Master Plan and elements of tropical urbanism. They also toured the CBD and explored how the Master Plan has been implemented by the Council. 
Their study showed that although the 2019 Master Plan sought to embrace tropical urbanism as a concept it had failed to address issues such as providing shaded areas and comfortable walkways in certain areas of the city. 
The students cited precincts such as McLeod and Abbott Streets which appear to have been neglected whilst council has focused on areas such as The Esplanade. Their recommendation was to revitalize abandoned precincts by adopting the same tropical urbanism strategy council has used on the waterfront.
Most Popular