21 November, 2023
Summer daze
UMI Arts launched The Summer Show, its final exhibition of 2023, last Friday with a traditional welcome to country and smoking ceremony.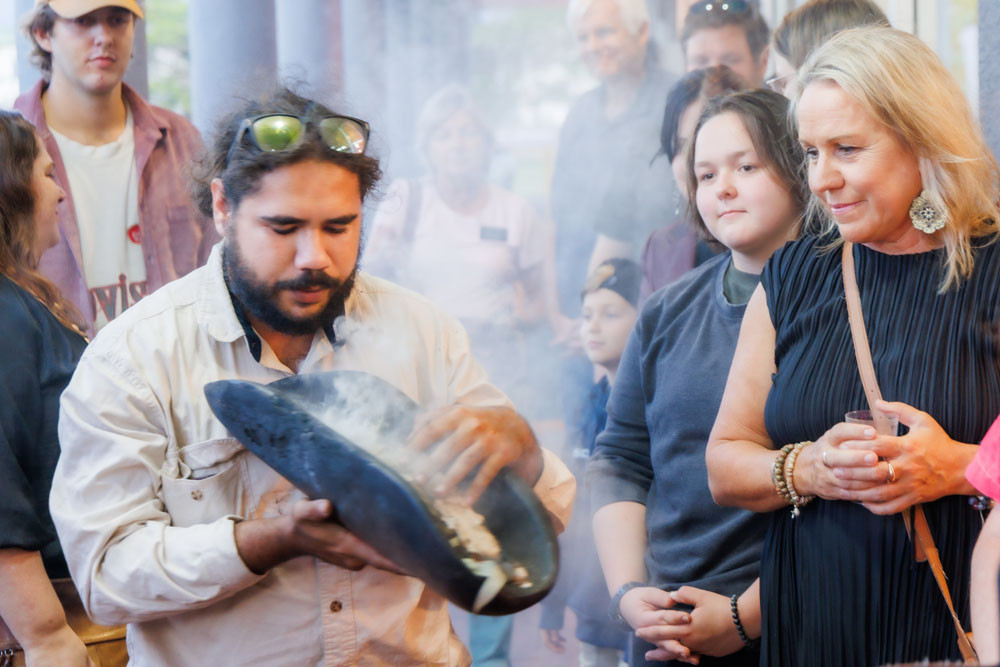 The Summer Show is an annual exhibition that comprises a gift-worthy collection of visual art, bark painting, and jewellery by 19 of the Far North's emerging and established First Nations artists.
UMI Arts' exhibition officer Robyne Pacey said it was a timely exhibition in the lead-up to Christmas with artworks in a range of affordable price points from $15 to $715.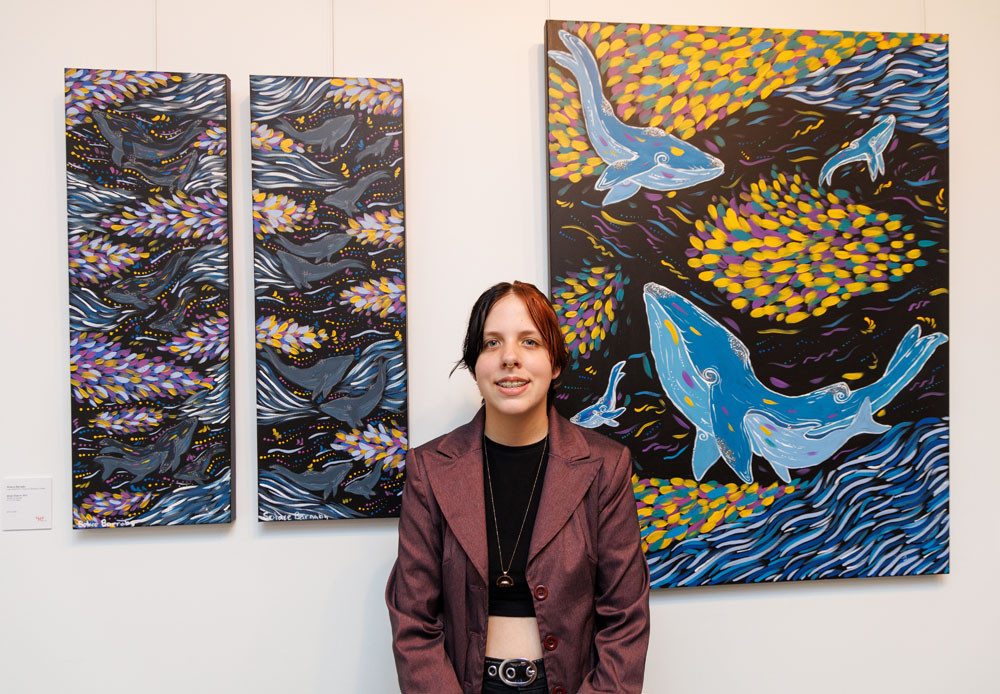 "The artists who created this vibrant show of works were asked to draw inspiration from the Far Northern summer and dynamic, electrical energy of the tropics. They have done that wholeheartedly. Many have bravely experimented with new techniques and styles," Ms Pacey said.
"We are proud to welcome a new member from the NPA region and several emerging artists who previously featured in UMI Arts' youth exhibition, Culture through Our Eyes, and are now growing their art practice. 
"With almost 50 quality artworks curated for exhibition in the UMI Arts gallery, The Summer Show is a colourful celebration of First Nations culture and the incredibly diverse environment we experience here in the Far North."
The Summer Show 2023 features 19 First Nations artists: Solace Barnaby, Chyler Cohler, Kaissia Dick, Jinneecka Don, Dorothy Edwards, Melanie Hava, Alex Hava, Deborah Ludwick, Agnes Mark, Chloe McGilvary, Rhys Miles, Olivia Poochemunka, Constance Rovina, Kaylene Sambo, Cecelia Slade, Gwen Thomas, Michelle Weare, Eileen Williams and Colina Wymarra.
The Summer Show is an annual group exhibition of UMI Arts member artists and is the final exhibition for 2023 in the UMI Arts calendar. 
The Summer Show exhibition is open to the public until February 23, 2024. 
Visitors can view the exhibition free of charge at UMI Arts Shop 4, Jensen Plaza Gallery, 1 Jensen St, Manoora, from Monday to Friday between 10am and 4pm.
Most Popular