4 November, 2023
Rookie of year award winner
BROTHERS Fury star and Cairns' first Kookaburras player Jayden Atkinson was crowned male rookie player of the year at the Hockey Queensland Awards last weekend after an amazing 2023 debut season with the national team.
By Isabella Guzman Gonzalez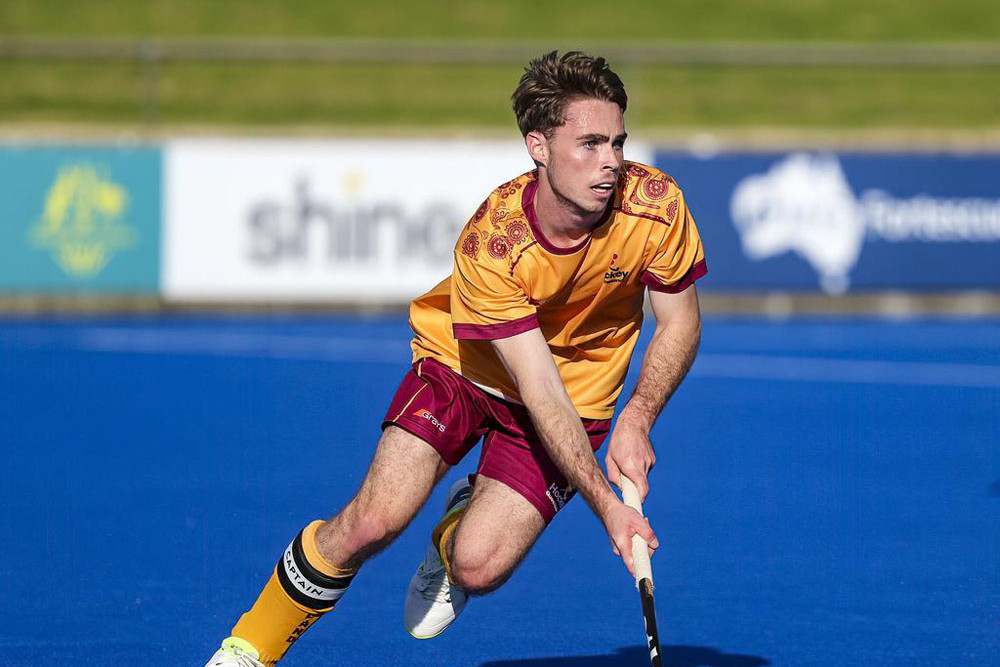 Although he was unable to attend the ceremony due to injury, Mr Atkinson said he was proud to receive the Chemist Warehouse male rookie player of the year at the Hockey Queensland Awards celebrated on October 28 and to continue to be a role model to players in the region.
"Being the first Kookaburra from Cairns is really special for me and I want to show the North Queensland juniors that they can make it into professional hockey," he said.
"Sadly, I couldn't be at the awards after a hamstring injury, but this recognition is so special, it's what I've achieved next to a team and with the help of the coaches."
Mr Atkinson, 21,  who is now living in Perth after getting recruited for the Kookaburras in early 2023, said his journey with hockey had been intense. 
"I was born with a stick in my hand, hockey's in my blood, I was playing under-5s when I was three-years-old and found that passion from watching my mum and dad play," the midfielder said.
"I played for Brothers club since I was three-years-old until I turned 18 when I moved to Brisbane in 2020.
"I went through Queensland teams from under-12s to under-21s, I won some Cairns Hockey awards and some in Brisbane, but this last year has been my biggest. I went from barely making it into the under-21 Australian team to captaining that team later in the year, later debuting for the Brisbane Blaze and also making it into the Kookaburras."
Debuting with the national Kookaburras team in March against Spain, he recalls a later match against Germany as the highlight of his career.
"I got to play against the world champion Germany, which was amazing, in front of a 25,000 people-packed stadium, that was my career highlight and that was only my third game," Mr Atkinson said.
Mr Atkinson said that after a very good year, he was preparing for the next Olympics.
"We have a big lead up into next year's Olympics, playing pro league games up until the Olympics in August. Now that I have a chance to make it into the Olympics, it's something I don't want to take for granted," he said.
"Hopefully I can perform well and become the first Cairns Olympian."
Most Popular