22 October, 2023
Redemption for comp winner
AFTER two weeks of world class tennis, another two champions – Omar Jasika and Taylah Preston – were crowned on Sunday, October 15 to culminate the Cairns International Pro Tour tournament.
By Isabella Guzman Gonzalez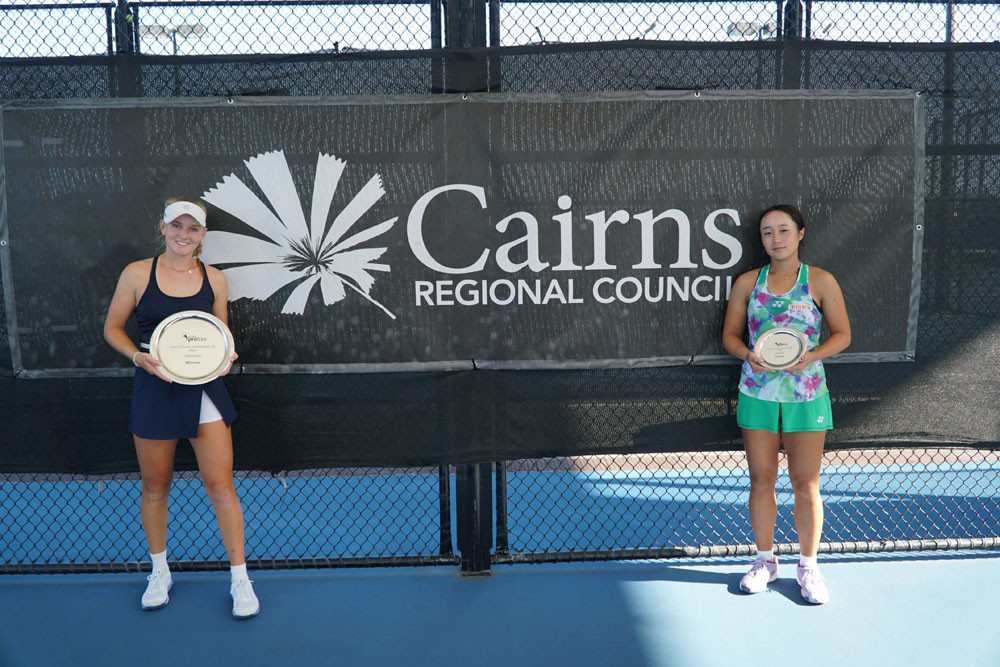 The fierce competition for world rankings and a $78,000 prize culminated with Victorian tennist Omar Jasika taking the win from New South Wales counterpart Jake Delaney in a tight three set match of 6-7 (4), 6-4, 6-4.
Mr Jasika was very pleased with the results. "I just wanted to play some good tennis, played really well in the first round and kept the momentum going," he said.
This year's tournament was a time for redemption for Mr Jasika who came back from two first round losses at last year's Cairns Pro Tour, taking a top spot for the first time in the Cairns tournament since the finals in 2014.
The champion also took time out of his finals campaign prep to spend some time with the local Junior Development Series FNQ team ahead of their state finals in Rockhampton. He spoke about his career experience as a junior player and told the kids to "enjoy the journey, it's going to be awesome." The big winner of the night was Taylah Preston who not only took the crown in women's singles but also in doubles for the first time in her career and coming off from the momentum of her win in the Perth tournament. For her single's win, she defeated Japanese contender Yuki Naito over two sets with a strong 6-4, 6-4.
It is only the second Pro Tour in the promising 17-year-old's career, improving her record of 15 wins in the last 17 matches and conquering both singles and doubles after her win in Perth.
Currently No316 in the world ranking Ms Preston will see her world ranking increase in the coming weeks and audiences can expect a debut in grand slams in the near future.
For the doubles title, Ms Preston and week one women's singles champion Destanee Aiava made for the perfect pairing to defeat Australians Roisin Gilheany and Alicia Smith after a very close match of 7-6, 7-5, while Jeremy Beale and Thomas Fancutt prevailed over Fu Hong-Lin and Tomislav Papac on a two setter of 6-4, 6-4.
The event will mean an improvement in the champions' world rankings and a break for some of the young players and a total of $156,000 awarded to the champions Ajeet Rai, Destaanee Aiava, Omar Jasika, Taylah Preston, Thomas Fancutt, and Jeremy Beale.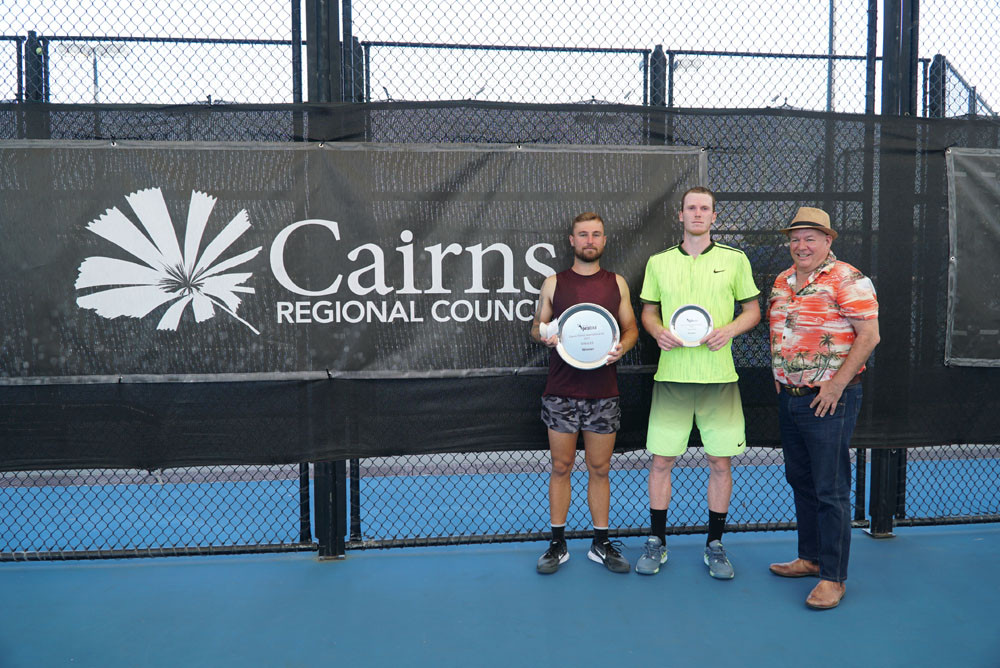 Most Popular