18 November, 2023
Queensland Rail not kidding around at Tully
QUEENSLAND Rail is not kidding when it comes to overgrown vegetation, with a herd of hungry goats deployed to graze on tall grass and weeds near Tully railway station.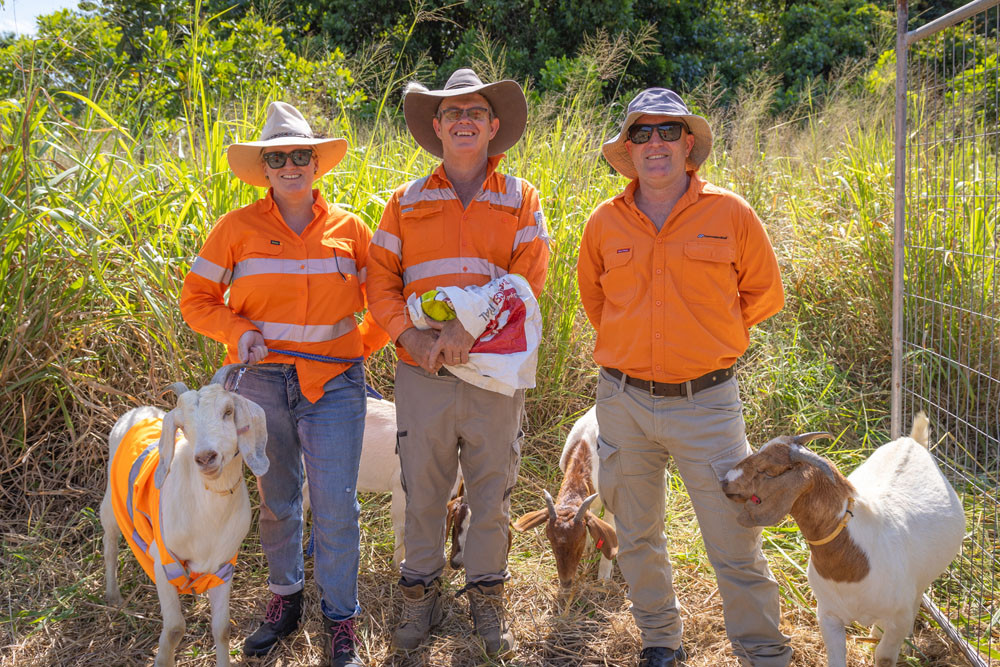 Queensland Rail head of regional Scott Cornish said he was excited to welcome 15 four-legged experts in the field for a trial to remove the toughest of weeds from the regional network.
"Goats are a safe and environmentally-friendly way to clear overgrown vegetation without the use of heavy machinery or herbicides," he said.
"In addition to their extensive chomping experience, they are able to manoeuvre around the most hard-to-reach places, climbing steep and rocky terrain with ease – spots that our heavy machinery simply can't access.
"A one-acre area near Tully station was identified as the perfect spot for the trial and we expect the goats to, not only keep weeds away, but also make the seeds of the invasive weeds non-viable."
Mr Cornish said it would  allow local native rainforest trees and shrub seeds to grow.
Most Popular