13 October, 2023
Netball season ends on high as players aim for 2024
THE Kenfrost Homes Marlin Coast Netball Academy celebrated a highly successful year with the annual Festival of Netball last weekend, when players, coaches and umpires began their conditioning for the 2024 season.
By Isabella Guzman Gonzalez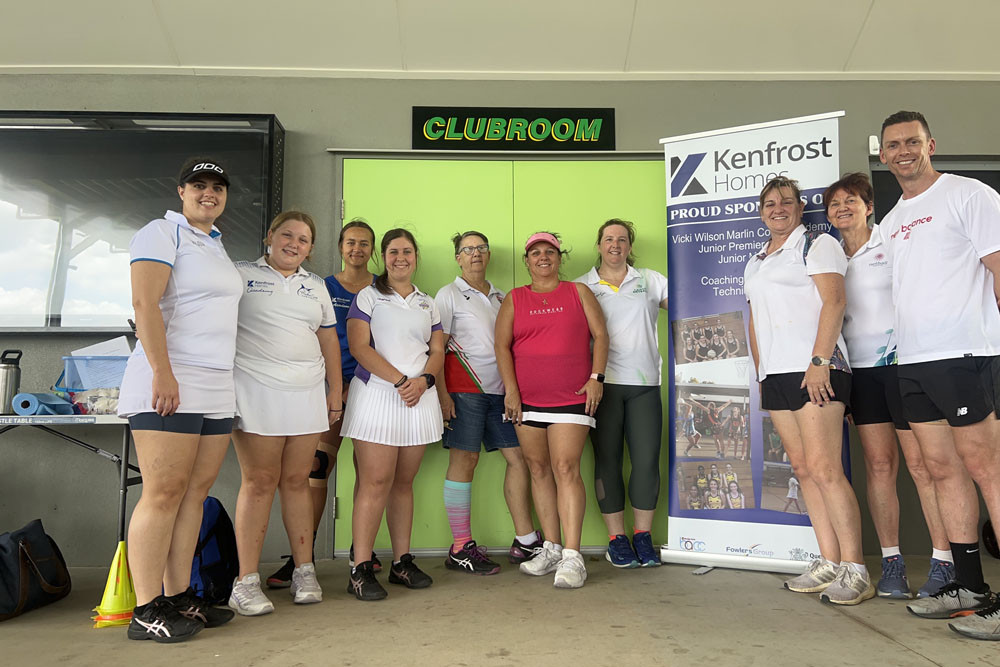 On the weekend of October 7 and 8, 75 athletes, 25 volunteers and 20 coaches and umpires joined in the festival at the Martyn St netball courts for the event  with activities led by netball legend Vicki Wilson and high performance coach Amanda Stagg. Academy president Heather McLaren said team spirits were at an all-time high after the festival.
"This is the biggest festival we've held. This year Kenfrost Homes have also renewed their sponsorship and increased it, so we'll be able to grow and expand next year," Ms McLaren said.
"The players experienced all aspects of the game while double A badge Marc Henning mentored the umpires.
"The team overnighted at the Cairns Colonial Club where they continued with festival activities like challenges, team-bonding and games, because it's not just about netball, but about team-building because all the associations had representatives, Tully, Innisfail, Cairns, and Mareeba."
Ms McLaren said the festival was also crucial in the assembling of the academy's staple team, The Marlins.
"Apart from all the skill work we select the squad for our Marlin Coast team 2024," she said.
"We have the squad ready to go and they will see each other again in November and in January when the teams will actually be selected.
"Then we will decide to what competition we'll take the team in 2024. This year the girls joined the NSW state championships in Newcastle.
"In the 15-17 group we have 15 girls and in the younger age group 14-15 we have 25 girls. They'll come together for about three clinics and the final team will be selected in early 2024."
Ms McLaren said the festival was the culmination of the year's hard work as they gear up for 2024.
"This event is very important because this is where we see if our home programs work and the girls have improved and according to Vicki Wilson and Amanda Stagg who organised the event they can see vast improvement," she said.
"It's great to know that our programs are working and now we know what to focus on so that we can improve it."
Most Popular