17 November, 2023
'Moving' art on show
SHOWCASING the heart, soul and imagination of Diploma of Visual Arts students, TAFE Queensland north region launches the Convergence exhibition at Tanks Arts Centre tonight.
By Gail Sedorkin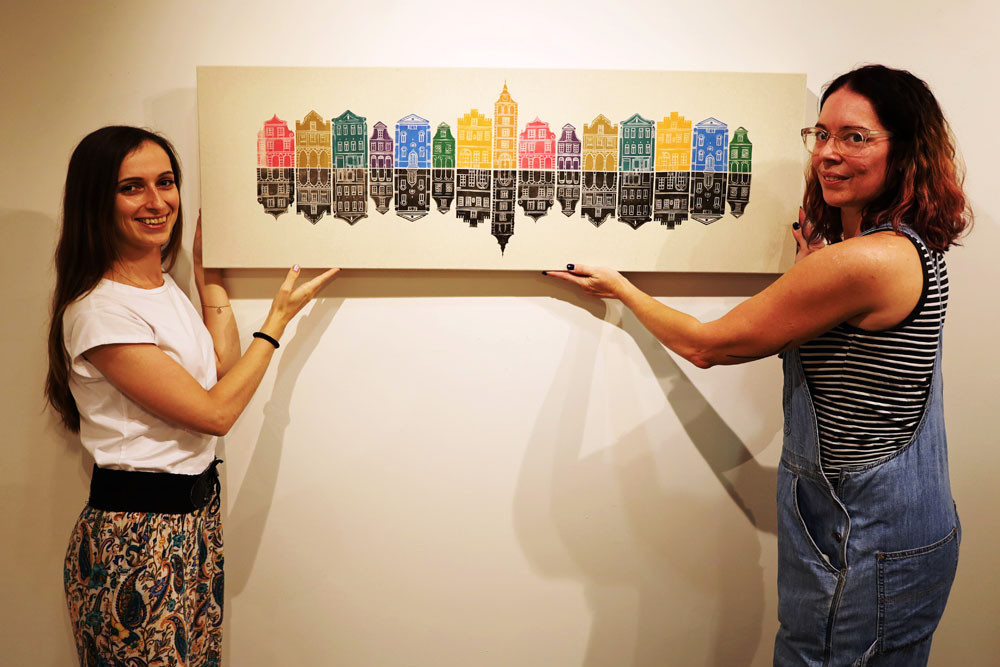 As the graduating exhibition of the Cairns campus students, Convergence features the work of seven students in Tank 4 from the free launch at 6pm tonight through to December 10.
Cairns campus visual arts teacher Rose Rigley said TAFE Queensland was "absolutely delighted to be presenting this incredible body of work from the diploma students".
"Drawing inspiration from many and varied sources, situations and life experiences, the creative output from these students is nothing short of outstanding and in some cases, moving," Ms Rigley said.
"Throughout their diploma, the students have learnt drawing, painting, sculpture, printmaking and professional arts practice, giving them a taste of many art mediums," she said.
Ms Rigley said students had also been able to refine their existing skills guided by experienced artists such as ceramics specialist Olivia Azzopardi and master printmaker Tommy Pau, alongside their regular teachers.
"My fellow teacher Marnie Awram and I are immensely proud of these students and we cannot commend them enough for their talent, dedication and hard work," she said.
Student Amanda Rowen said her work delved into the deeply personal and layered experiences of a woman living with ADHD (attention-deficit/hyperactivity disorder) and autism.
"My wearable art weaves together elements of strength and vulnerability, resilience and sensitivity, chaos and focus, symbolising the constant interplay between these two personas living within her," she said.
"Printmaking is my favourite medium. I had never tried it before studying at TAFE Queensland or even knew that much about it. Now I include printmaking in my art practice and would love to hold a solo show next year."
Another student, Eva Surmova, curated the exhibition with Ms Rowen. 
"As an artist, I sit in two worlds. My previous, formative life in the Czech Republic and my current life as a new Australian now," she said. 
"Using a range of media including printmaking, sculpture and painting, I pursue the living memory of my dual location identities – walking the pathways, going from the city to the beaches, and discovering the woods and the rainforest." Featured artists include Allysha Sordelli, Amanda Rowen, Bianca Sordelli, Elaine Murray, Eva Surmova, Kristilea Oliveri and Naomi Evans.
More information at tanksartscentre.com 
Most Popular