17 October, 2023
Long service marked by staff
TWENTY-FIVE years of service is being marked by CSF Industries employees Scott Soblusky and Nick Valinoti, two of the company's longest standing and loyal tradies.
By Isaac Colman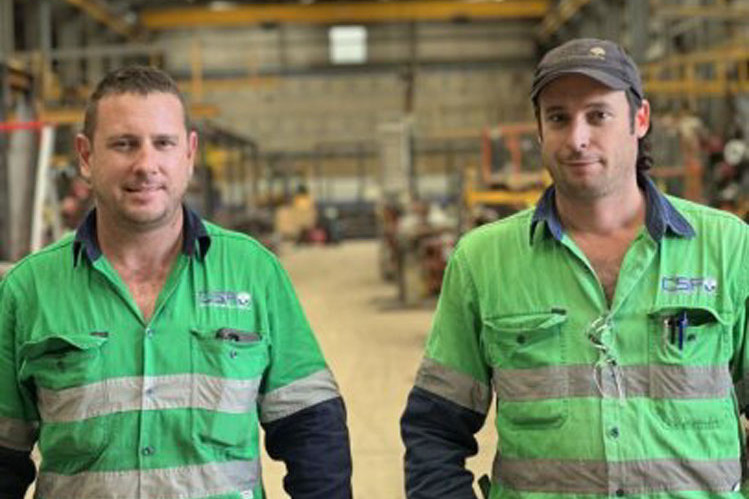 Having started with CSF in apprenticeship roles, they greatly impressed their employers and quickly rose up the ranks.
CSF Industries managing director Sean Adams said the company strived to help staff enjoy their job and workplace. "CSF Industries is a family-owned and operated business and currently boasts 10 staff at 15-plus years and 13 staff at 10-15 years of service," he said.
"We have always aimed to make our workplace a great place to work. We all work extremely hard, but we also have fun and treat each other like family."
Mr Soblusky said he appreciated his employers and the great work environment shaped by the team.
"When I arrived at CSF 25 years ago, I had no idea that I'd still be here today," he said.
"I thoroughly enjoy my job and my colleagues.  The comradery here is really something else.  We make a great team and get to work on some pretty amazing projects too."
Mr Valinoti also likes the company and staff work environment.
"The time has flown by to be honest," he said. "It's hard to believe that I've been with CSF for 25 years." 
He said CSF was a stable and happy place to work.
Most Popular