29 October, 2023
Jockey wins after racing fall
TOWNSVILLE jockey Jeffrey Felix bounced back from an injury-enforced four-month break to win his first Innisfail Cup last Saturday.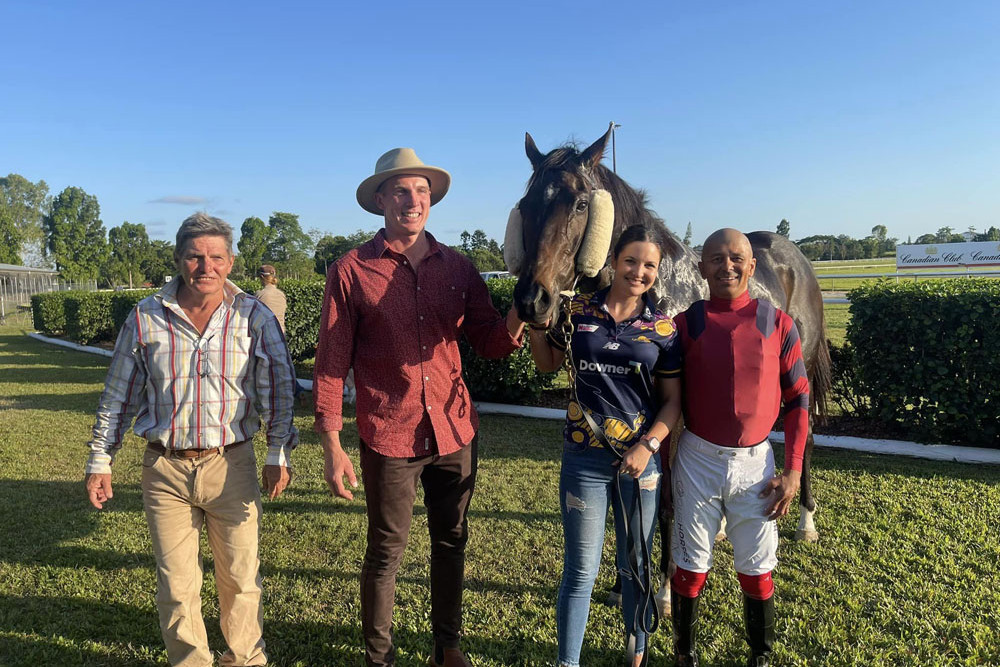 The jockey did so on the Gold Coast-trained Vivenzo to qualify the gelding for the $200,000 Country Cups Challenge Final at Doomben later this year.
The 50-year-old Felix was having only his ninth race ride back since a serious shoulder injury in a fall at Julia Creek in April.
"It's been a long time for me sitting on the sidelines but a win like this takes away some of the painful memories," Felix said.
Vivenzo, trained by Michael Morrison on the Gold Coast, has been in North Queensland for more than three months under the care of Atherton Tablelands trainer Mark Atkinson.
The former jockey took out his trainer's licence only last year and has three horses inwork, including his only winner to date in Bohemian Flyer.
"I got to know Michael through a friend of my daughter Dannielle and he sent up three horses for me to care for on their North Queensland campaign during the carnivals," Atkinson said.
"We intended to target the local cups with Vivenzo but unfortunately he was hurt in the barriers at Mareeba after a close fourth at Cairns and was off the scene for six weeks.
He was nominated for the Gordonvale Cup but missed out on making the field so we put him in a Benchmark 60 there over 1360 metres which he won convincingly and entered him for Innisfail as virtually a last throw at the stumps to qualify for the Cups Challenge Final.
"It'd have worked out better because he not only won but set a track record."
Felix and Atkinson have been friends for a long time.
"We used to ride against each other many years ago," Atkinson said.
"When we were looking for a senior rider who could make the 55kg weight, I contacted him and offered him the ride.
"He had to ride the horse 1kg over but it was well worth it and he rode a perfect race to burst through in the straight.
"Michael was on hand for the win which made it all the more special.
"Plus he started at $11 so it was a great day all around."
Felix, who has been riding for more than 35 years, is virtually semi-retired.
"I think I've finished with the long-driving days to the bush meetings out west," Felix said.
"I've really enjoyed the last three or four years of going out to places like Mount Isa, Maxwelton, Julia Creek and Richmond because I like helping out the local trainers and I just love driving. "But, I've recently started a new job of driving a truck full-time so my travelling days have come to an end.
"I will still ride track work at Cluden for Graham Hughes and others and concentrate on the local areas like Cluden, Bowen, Home Hill and Far North Queensland."
Felix has ridden more than 800 winners in his long career, including two successive Cleveland Bay Handicaps on Sea Zulu back in 2006 and 2007.
Felix's wife Jenny, sister of Townsville trainer Joanna Hassett, travels to most meetings where Felix rides and was hand for Saturday's win.
Most Popular