21 November, 2023
It'll be wheelie good fun
A few months ago, the 'Gossip' included a colourful story about a Bollywood Night held at the shire hall in Mossman.
By GAZZA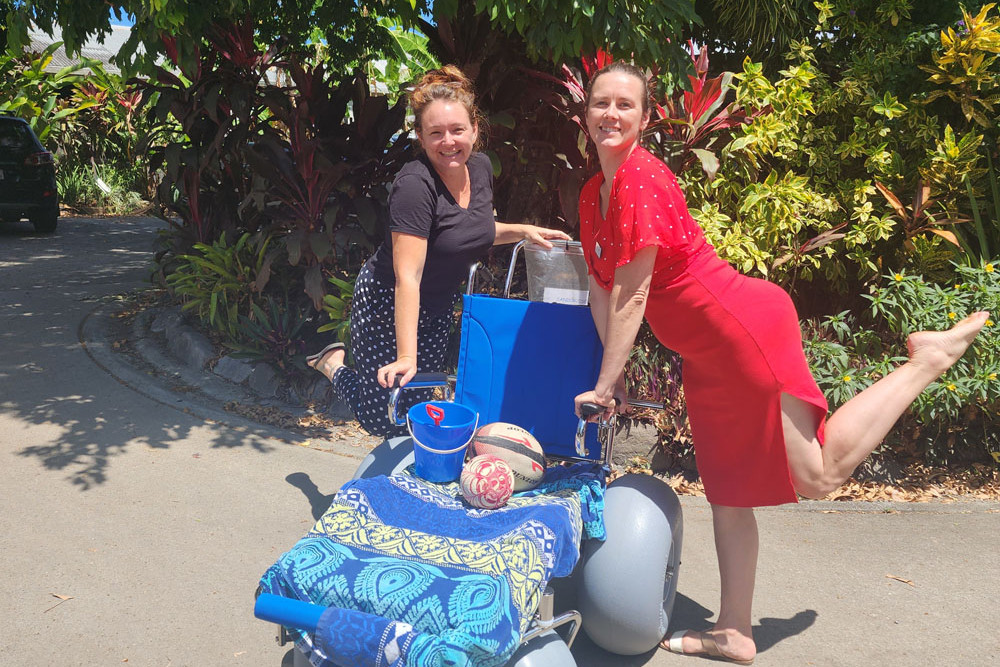 Apart from providing a glamorous night of entertainment and tasty food, the evening's main purpose was to raise funds for a beach wheelchair that can be used by locals and visitors in the Douglas Shire.
Having achieved the objective of acquiring a beach and water access wheelchair, Mossman Support Services are now proud to present it to the public, alongside Douglas Shire Council, who also have one available.
As part of Disability Action Week 2023, running from November 25 to December 3, Mossman Support Services will be hosting a beach fun afternoon of friendly games called 'The Sandtastic Sprint', centred around the use of these two new beach access wheelchairs.
The event will be held on Friday, November 24 on the Four Mile Beach foreshore, next to the surf club between 2pm and 5pm. 
Teams of two or three individuals, plus the wheelchair, must go from the start line at the top of the beach ramp and arrive at the finish with a number of items. 
These will include an umbrella, picnic rug, folding chairs and a boogie board. Participants will even have to make a sandcastle along with its very own moat.
Activities will also include a free barbecue with live music presented by the Mossman Support Services very own Chillout music group, performing under the shady coconut shoreline. 
Partially funded and supported by the Douglas Shire Council, the Sandtastic Sprint will recognise Disability Action Week 2023 and hopes to inspire more people within the community to get active by utilising the beach wheelchairs. 
This initiative also aims to educate local tourism body stakeholders and community members about the additional activities and resources available for people living with a disability who wish to holiday in the region. 
Across the globe about 1.85 per cent of people need a wheelchair and in Australia alone, more than 180,000 people use them. 
You can enter your team of two or three for the Sandtastic Sprint with registrations available online or simply by visiting the Mossman Support Services website for more information. 
You can also contact the Lifestyle Support team for more information on 4098 2836 (opt2). 
Most Popular