13 October, 2023
Injuries led to happy winners
TWO unexpected single's winners emerged at the first tournament of the Cairns International Pro Tour this week after men's finalist Jeremy Beale and North Queensland woman's favourite Lizette Cabrera retired from the competition due to injuries, crowning Ajeet Rai and Destanee Aiva as the winners.
By Isabella Guzman Gonzalez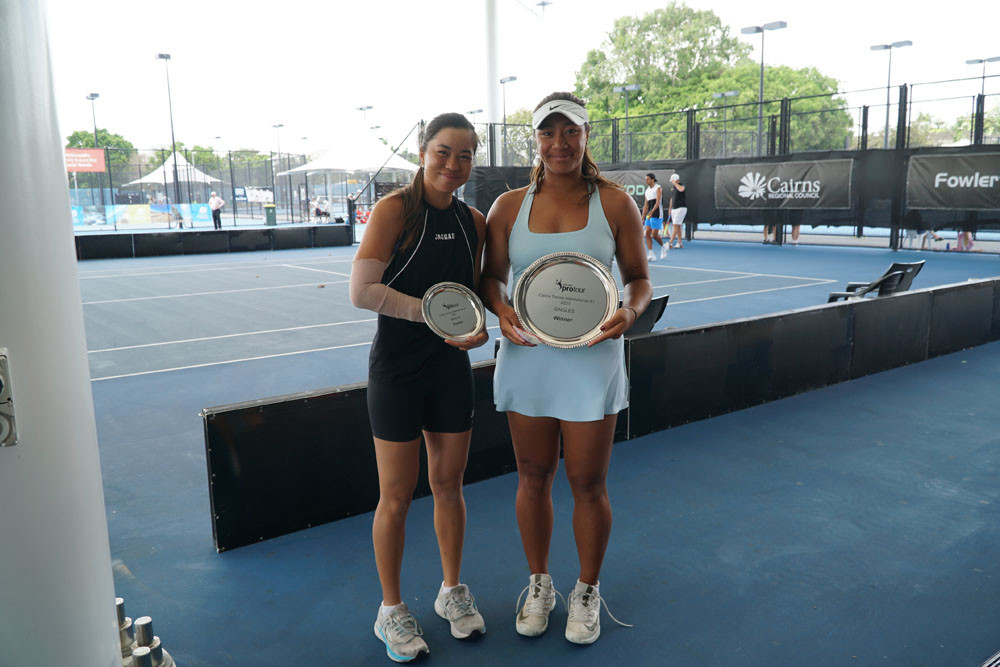 After a week of intense competition at the Cairns International Tennis Centre, both final matches on Sunday, October 8, came to a bittersweet end as two finalists had to retire due to injury.
However, the two winners Ajeet Rai and Destanee Aiva have now become the first seed for the second tournament that kicked off on Monday.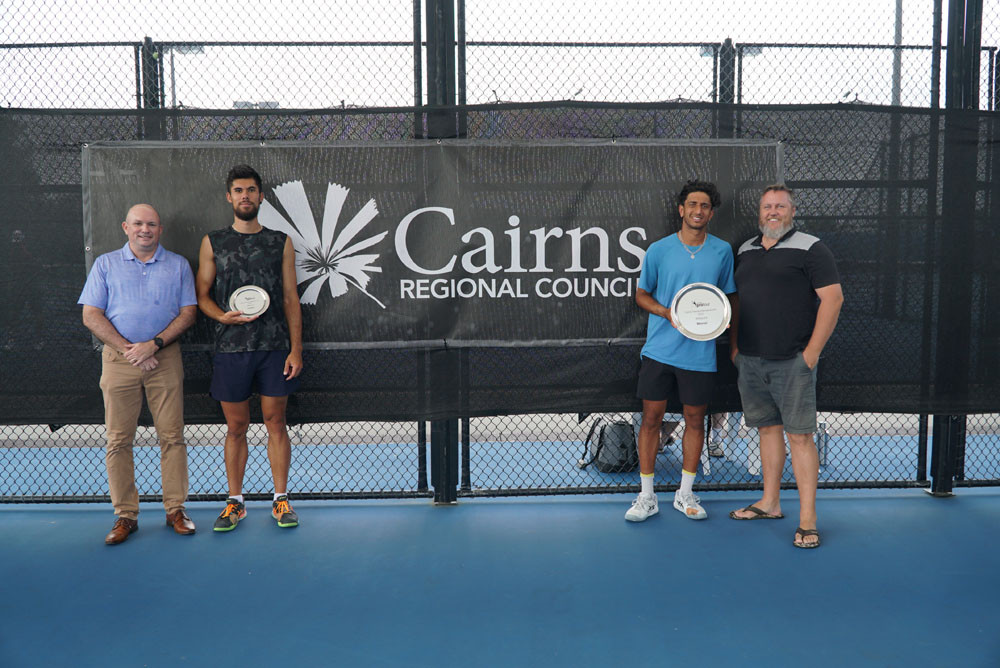 Retired finalist Ms Cabrera thanked Tennis Queensland and congratulated Ms Aiva for the win.
"Thank you to everyone for organising the tournament. Paul and Tracey (Horn) do an amazing job every year and I love coming back and I am really sad to be pulling out today. Congratulations to Destanee," she said.
For Mr Rai, this tournament is the biggest achievement of his career so far and he is excited for the second tournament.
"It was a good week and I want to use learnings and use the momentum as a bit of a boost, and that's what I am going to do. Definitely enjoying my time here in Cairns, it's probably my favourite place on the Australian swing," he said.
The second tournament of the pro tour entered its qualifying stage on Monday, with a draw of 48 athletes and the men's and women's categories, and this competition will see Mr Rai and Ms Aiva as top seeds.
This week's tournament has a prize pool of over $78,000 and critical world ranking points are also at stake.
Cairns Mayor Bob Manning said the event had brought tennis of the utmost quality to the region.
"The first week has served up some brilliant tennis, and as we head into the pointy end of the competition, we saw the level lift again," he said.
"We've seen that the Cairns International Tennis Centre is perfect for hosting high quality competition.
"Who knows, this tournament could even help unearth the next Lleyton Hewitt or Ash Barty."
The finals for the second half of the tournament will be disputed this Sunday, October 15 and are free for all to attend at the Cairns International Tennis Centre in Cairns North.
Most Popular