20 November, 2023
Honoured for loyal service
MARLIN Coast Meals on Wheels committee has honoured branch president Jo McClure for 10 years of selfless and invaluable service to the elderly community of the Far North.
By Isabella Guzman Gonzalez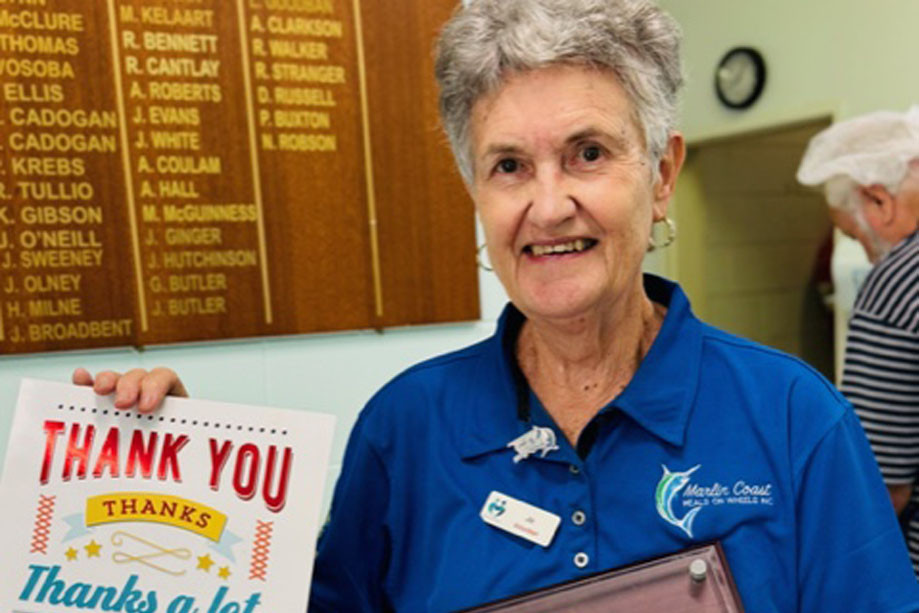 At the annual general meeting of the not-for-profit on October 26, Ms McClure was acknowledged for her dedication, leadership and commitment. Queensland Meals on Wheels chief executive Evan Hill presented her with a commemorative plaque to thank her for longevity and resilience through challenges.
"Your leadership is evidenced by the stability and longevity of this service in Far North Queensland particularly with the recent challenges of COVID-19, rising costs of living, and meeting more stringent funding guidelines, all whilst engaging, training and maintaining a work force of volunteers and staff," Mr Hill said.
Long standing management committee member Jim Willoughby thanked Ms McClure on behalf of committee members, staff and volunteers for her outstanding work.
Most Popular