8 June, 2023
Hobby farm lifestyle
A HOBBY farm with livestock and a few tropical fruit trees awaits near Innisfail at Garradunga.
By Cairns Local News Team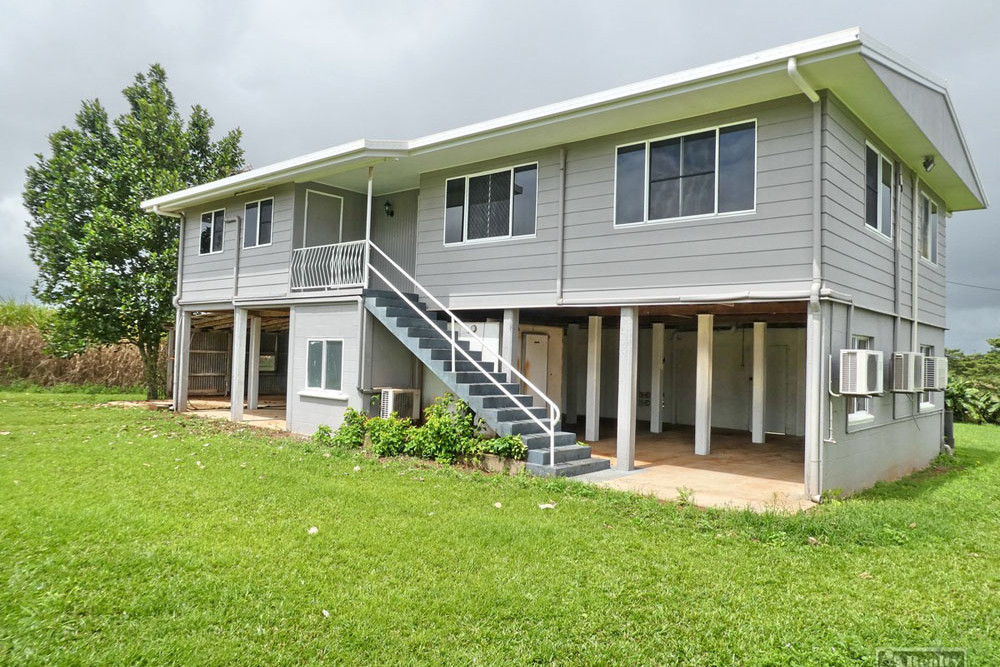 The property sits on 10ha, with highway frontage and secondary road access. 
A&A Realty principal Alf Pagano said the small farm included a shed and a skillion as well as a small creek and a 9ML water licence. 
"The high-set home has four bedrooms upstairs three with built-in wardrobes as well as six air-conditioners," he said. 
"Also upstairs is the kitchen, lounge, dining area, bathroom with corner vanity basin, toilet and linen cupboard in the corridor. 
"The floors are mostly polished timber. Downstairs includes one room or office, a small kitchenette and another toilet. 
A veranda and carport are closed in on two sides with blocks." 
Mr Pagano said the shed was 18m x 12.5m x 5.6m high plus an apex of 225 sqm. 
It included a monorail, block and tackle, and workbench with a vice. The bays are concreted and there is power connected. 
The skillion is 18m x 8.6m x 3.6m to 4.1 high of 154 sqm. It is closed in on the southern and eastern sides, and has one bay on the northern side. 
It is constructed of H beam braced with GL pipe, Z purlins sheeted with iron. It is listed for $650,000. 
Contact A&A Realty on 4061 1466 or the website:  www.aarealty.net
Most Popular