22 January, 2021
Glitz and glamour for International Women's Day
A GALA-STYLE masquerade ball will bring glitz, glamour and intrigue to this year's International Women's Day (IWD) celebrations with two local charities teaming up to host the event.
By Nicole Gibson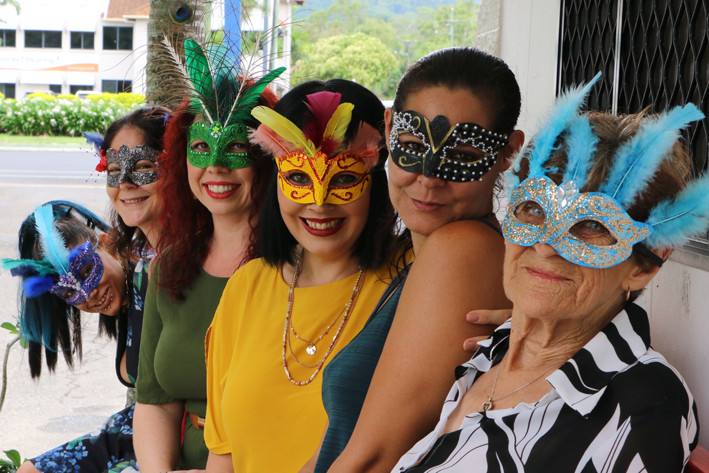 The Imagine the Possibilities #choosetochallenge Masquerade Ball will be held on March 13 at the Pullman Cairns International, presented by The Zonta Club of Cairns and Empowering Women Empowering Communities (EWEC).
The ball will compliment the annual International Women's Day Breakfast on March 8 which honours the achievements of women and raises awareness about women's equality.
EWEC Director Yolonde Entsch said an initiative at the EWEC run Women's Yarning Place sparked the idea for the ball.
"The ladies at the Women's Yarning Place began decorating masks mid-2020, of their own initiative, and when we mentioned the possibility of a masquerade ball to raise funds, they were so excited'.
Funds raised from the ball will go to support the provision of services at the Women's Yarning Place (WYP).
WYP provides a safe space for disadvantaged women to participate in creative and income generating activities at Cairns Villa and Leisure Park.
Ms Entsch said many of the women who attend WYP face challenges such poverty, homelessness, domestic violence, drug and alcohol issues, and significant mental health issues.
The evening will consist of a three-course dinner, and wide range of entertainment.
The ticket price will also include a handmade, one-of-a-kind mask, made by the ladies at WYP.
Both organisations also hoped the ball would raise awareness of the services they provided locally for women in need.
'To be a part of such a glamorous event aligned with International Women's Day is a huge honour, and we are excited to be able to extend on our partnership with EWEC to create something really special for the Cairns community', says Zonta Club of Cairns President, Roslyn Scott.
For more information and to book tickets, see the Empowering Women Empowering Communities, Facebook page.
Most Popular