8 November, 2023
Getting your just desserts
MELBOURNE-based comedian and TikTok viral star Jarryd Goundrey is bringing his latest show Farewell Vanilla Slice to Cairns on his nationwide comedy tour.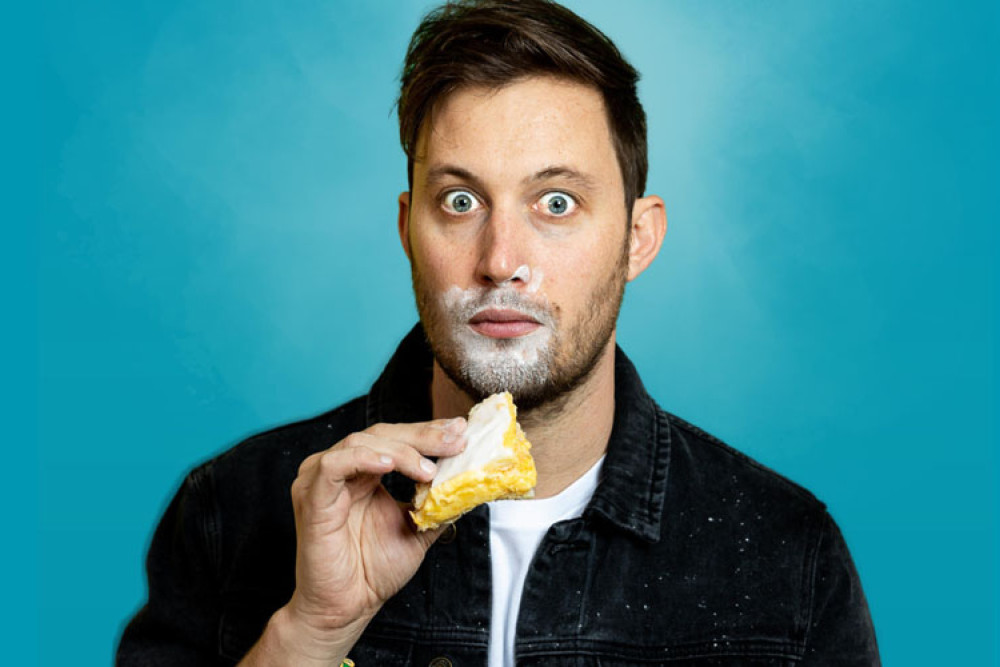 Playing at Macalister Brewing Co and hosted by Guilt Free Comedy, from 7pm on Saturday, November 11, Farewell Vanilla Slice is a hilarious and bittersweet show about joining the army by accident, dogs with anxiety and having to say goodbye to all the best foods because you now have a "sensitive stomach". 
Producer Hannah Rochelle said from combat soldier to fine dining chef, Jarryd Goundrey was one of Australia's fastest rising comedians and now a viral TikTok star.
"Jarryd Goundrey has led many lives. But there's one passion that has always remained constant: his love affair with the iconic bakery treat, the vanilla slice," she said.
"However, a visit to the doctor with a 'funny tummy' brought an unexpected twist. Jarryd was diagnosed with lactose intolerance, forcing him to accept that he must say goodbye to his greatest culinary love. 
"Join Jarryd on his quest to find Australia's finest vanilla slice as he takes you on a whirlwind comedy tour across the nation. 
"It's a funny and absurd exploration of living with allergies, intolerances, and those troublesome irritable bowels. 
"Brace yourself for army ration stories, hilarious chef pranks, and the heart-wrenching mental turmoil of bidding adieu to your all-time favourite food."
Ms Rochelle said 10 per cent of the profits from the show would support the Australian National Veterans Arts Museum (ANVAM), which provides art therapy to veterans in need and strives to share Australia's connection to service through art and expression.
"Jarryd Goundrey's high-energy storytelling has sold out his 2022 and 2023 runs at Melbourne International Comedy Festival and Adelaide Fringe Festival, and sold out shows in Perth and Brisbane," she said.
"With over 17 million views and 35,000 followers on TikTok and a top 100 comedy podcast in the charts, Jarryd Goundrey is a comedian who delights the masses. 
"Having opened for comedy legends Jimeoin, Mark Normand, Kitty Flanagan, Dave O'Neil, Tom Ballard, Damian Power, Joel Creasy, and many more, Farewell Vanilla Slice is an experience not to be missed." 
Farewell Vanilla Slice, is at Macalister Brewing Co, Saturday, November 11, from 7pm. Tickets are $25+bf.
Tickets can be bought via Humantix: https://bit.ly/49fT8GE
Most Popular