20 November, 2023
Garden starts blooming
MORE than 4000 trees planted by 200-plus people have marked a significant milestone in the transformation of former sugarcane land into the Mossman Botanica Garden.
By Nick Dalton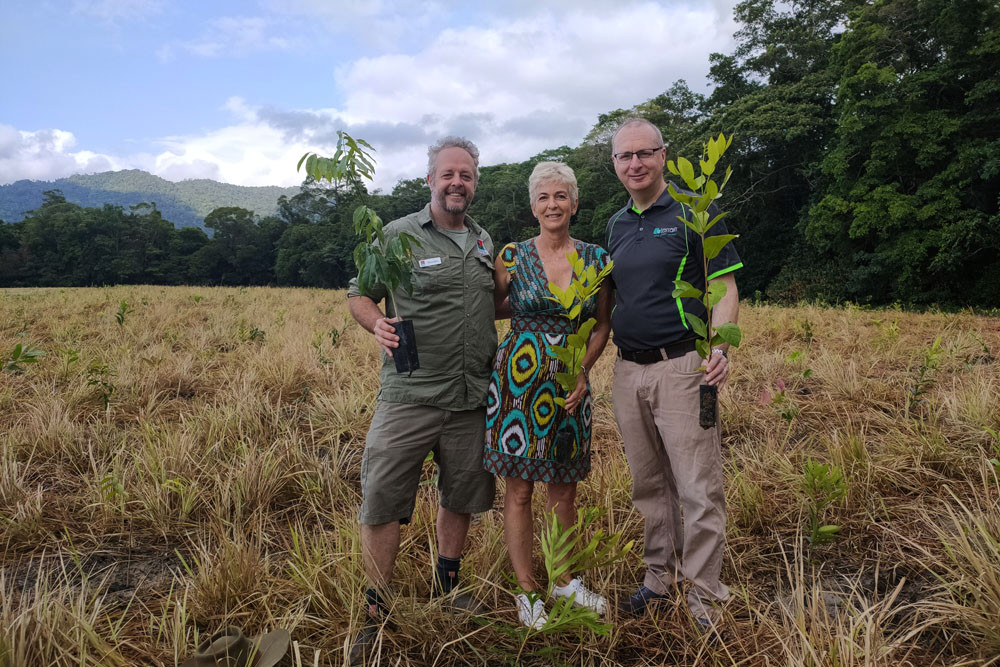 The event, hosted by the garden, Wet Tropics Restoration Alliance members Terrain NRM and Rainforest Rescue, is helping to turn designs and blueprints into a recreational, research and training facility, and a gateway to the Daintree rainforest.
Garden chief executive Nicky Swan said the project was one for the community, aimed at showcasing the unique biodiversity of the Wet Tropics region and sharing the ecological knowledge of the traditional owners.
"This initiative is also about creating green jobs and stimulating the local economy. The community and partner organisations – we're all in this together to bring a long-held vision to life," she said.
Terrian NRM chief executive Stewart Christie said the tree planting event marked the natural resource management organisation's 20th anniversary.
"For two decades, Terrain NRM has worked with hundreds of partners across the Wet Tropics region and has channelled over $200 million into environmental initiatives to protect and restore the land, waterways, threatened species and the Great Barrier Reef," he said.
"The next 20 years are going to be very challenging with climate change and biodiversity loss, so we wanted to mark this occasion by contributing to a community project that will leave a legacy."
Rainforest Rescue is managing the planting and ongoing maintenance, and providing the trees for the new venture from its recently established large-scale native plant nursery in the Daintree. 
Chief executive Branden Barber said the project was helping to share the message of rainforest conservation and climate action. "This tree planting event is our largest to date and an opportunity to demonstrate our capacity to support restoration projects at scale within the region," he said. 
The 20ha land for garden was funded by the Australian Government as well as for the  masterplan. It will take eight to 10 years to develop at a cost of $50 million-plus. 
Most Popular