26 October, 2023
Filmmakers raise the bar
STUDENT filmmakers from across Far North Queensland have set the bar high at the inaugural Understory High, a dedicated youth event, which leads into the Understory Film Festival's 10-year anniversary program next month.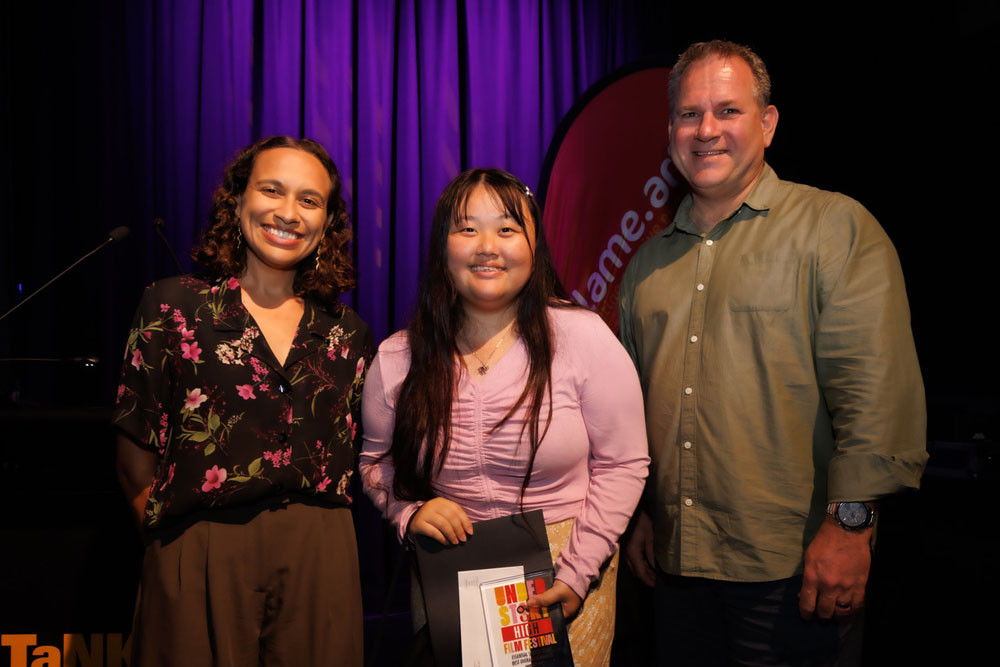 Held at The Tanks Arts Centre last Friday, Understory High showcased 30 short films, all skillfully directed and produced by students in grades 7 to 12. 
The 11 winners across the three genres of animation, narrative and non-narrative, will now have their short films submitted for consideration by the Understory Film Festival judging panel for the ultimate prize – a chance to shine on the big screen.
If shortlisted, their work will feature along the region's most dedicated local, independent, emerging and professional filmmakers on November 18 at Munro Martin Parklands.
Award recipients on the night included Shirley Vue (right), who received the top gong of essential screen skills best overall filmmaker for her original work in the films Metanoia, Singularity and Nedra Concept Reel.
Ms Vue said the most rewarding aspect of filmmaking was producing the end product.
"What I enjoy most about filmmaking is the editing where I bring all of my footage together," she said.
"I was surprised at first when I received the reward, however I am really proud because of the efforts I invested in my films, with each taking around one month to create and finalise," she said.
She said she was now "very eager to see how professional Understory can be and what it has in store from all of the communities".
Ella Pearce secured the people's choice award in addition to the years 11-12 narrative award for her  work on Spin to Win, a chilling narrative on a haunting tragedy.
Other notable winners included in years 7-9, The Duel by Cooper Boundy, Kobin Powell, and Tyler Fehlhaber and The Creative Urge by Glenn Alberts.
In year 10 A Date With Nature by Alexix Lainie-Geldens and Charlotte Farrell, Achievement Unlocked by Kara Zulkarnain and Insta-transform by Sharan Singh. In years 11-12 Taking Me Nowhere by Imogen Loukas and Searching by Niamh Hinton were also recognised alongside Pearce.
The Understory Film Festival, which celebrates its 10th year in 2023, continues to provide a platform for short films across a diverse selection of genres, encompassing comedies, documentaries, music videos, animations, experimental works and more.
Most Popular