19 November, 2023
Feel good and shine
ONE of the latest additions to the beauty directory in Cairns, the Skin & Lash Lounge by Rosie, will amaze its clients with its minimalistic and feminine salon, high quality beauty services and one-of-a-kind customer service.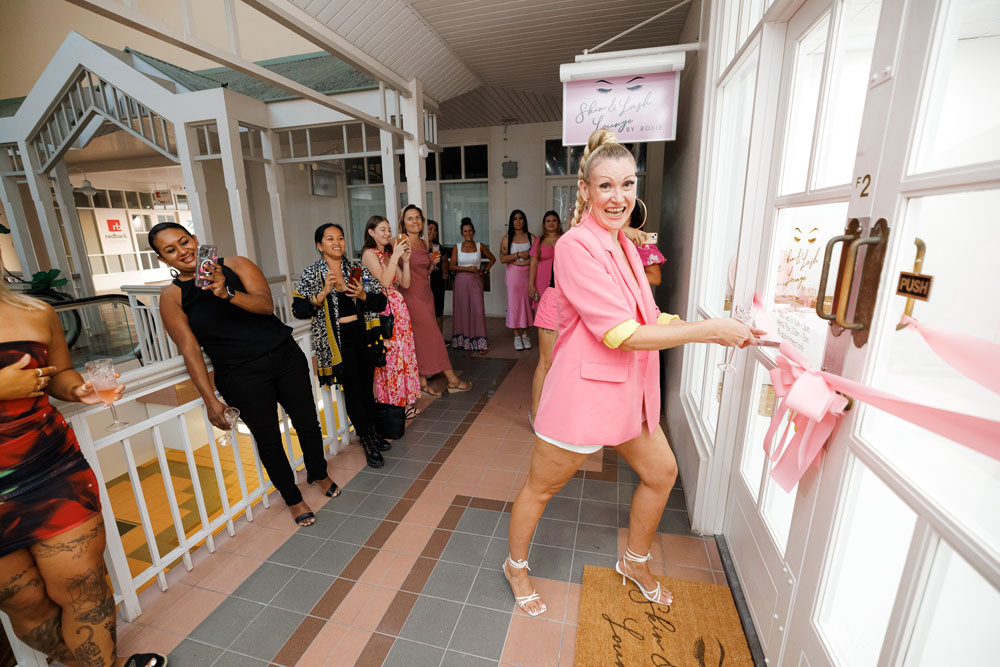 "Although beauty and lashes are a booming industry, it goes beyond that, I want to help young women feel empowered and confident," said owner Rosario Lopez.
After three years of running her business from home, Ms Lopez has started her own salon, now at The Conservatory on Lake St, to attract a larger clientele and tell her story.
"I come from the world of retail, I worked for 13 years in high end fashion in Madrid and when I came back to Cairns five years ago, I felt a bit disconnected," she said.
"After COVID hit I wanted to reinvent myself and through beauty I could make women feel good about themselves.
"When I was working from home I couldn't get to enough clientele, and I felt limited, so I always wanted a space at The Conservatory and when the opportunity came up I took it.
"I've always loved beauty. I've had my own skin problems so I wanted to do something to help young girls."
Officially opening in mid-September, Skin & Lash Lounge by Rosie offers an extensive range of lash extensions, brow lamination and tint and lashes infills.
"I currently offer lash and brow services but I will be introducing skin services like facials to my service list soon," Ms Lopez said.
"It's not just about the services that I provide, it's how I treat my clients. It can be very daunting to go into a beauty salon and people feel like they need to look a certain way but coming here they feel comfortable.
"What I enjoy about my work is the opportunity to be inspirational to younger women because I tell them about my story and where I come from.
"The foundation of my business is to make young women feel good about themselves and ignore all these damaging social media trends and focus on self-care. 
Skin & Lash Lounge by Rosie takes clients by appointment only, all bookings can be done through Instagram, Facebook or the Fresha app
Most Popular