24 July, 2023
Douglas on the right track
There's plenty of things to celebrate in the Douglas Shire right now with high numbers of visitors, both national and international, enjoying the pleasures of paradise.
By GAZZA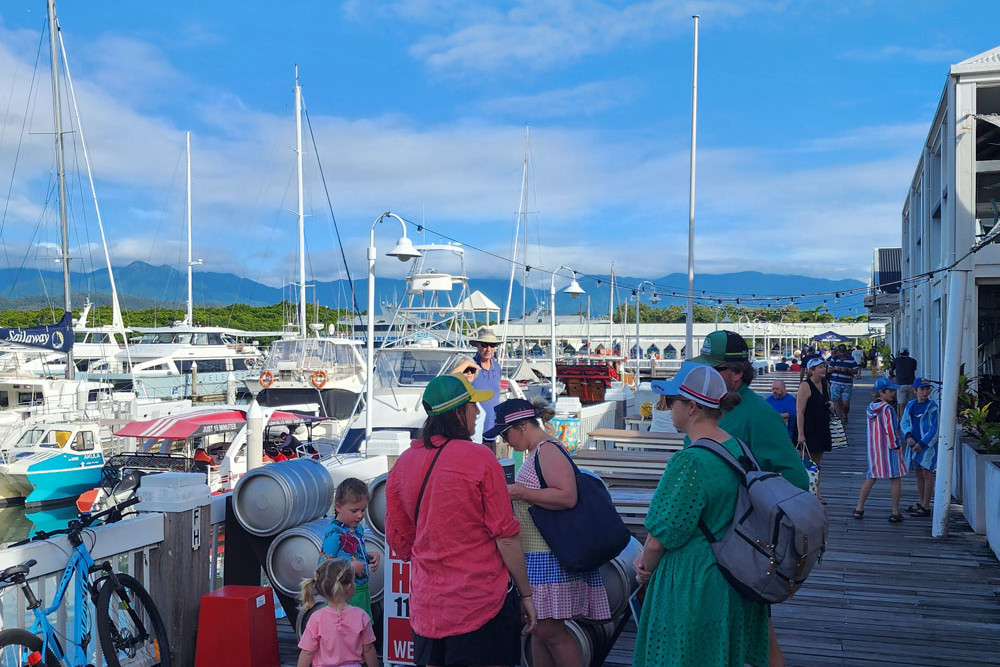 The many fun things on offer include breakfast, lunch or dinner along Macrossan Street in Port Douglas, a trip to the Reef or the Daintree rainforest and even a stop off at Mossman Gorge via a local café, to name but a few.
Add to all of this the successful start to the cane season which also naturally generates further local business and dollars, plus the recent celebration of traditional culture with the shire's NAIDOC events. There's plenty going on.
To celebrate NAIDOC, for the third year, I spent some time enjoying Friday's Mossman Street parade and Day in the Park. It was evident that this year's theme 'for our elders' was thoroughly embraced by allcomers young and old. I have shared a couple of pictures of this colourful event in the 'Goss this week.
On the note of the cane season, it is now just over four years since Mossman Mill was acquired by Far North Milling. 
The mill acquisition was successfully completed on July 5, 2019 from which time Far Northern Milling took over full operation of the mill.
Mossman Mill is the most northern of the 24 mills situated throughout the east coast of Australia. 
The mill currently employs about  150 people during the crushing season and approximately 80 during the off season to undertake maintenance and refurbishment activities. It also employs approximately 20 administrative and management personnel.
The first bin tip of this year's crush season occurred, with much excitement, on  July 3, and for the week ending July 9,  1226 tonnes was crushed. 
Let's say a big well done to all the farmers, harvester crews and, of course, mill staff.
Just when you thought there may be time for a breather, let me remind you that the Mossman Agricultural Show is this weekend, specifically Sunday and Monday, July  23 and 24, which also means a public holiday on Monday for many in the shire. Yay!!
This year's event will include many of the regular fun features including the wood chopping, pig racing, reptile information show and fairground rides. In addition to this, the 71st running of this historic local event will include Nick the Ranger and his Campfire Cooking Show, as well as Showtime FMX and their freestyle Moto X Show which looks amazing.
I'd better get along to the Mossman Showgrounds, so for now it's Gazza signing out. Send your stories to gazza@cairnslocalnews.com.au
Most Popular