12 November, 2023
Douglas FM is music to Jilly's ears
One of the most common topics over the last two or more years with Gazza's Gossip has been the celebration of amazing individuals in our community. Often events are made possible because of volunteer work done behind the scenes prior to the occasion and then further effort from people giving up their time on the day itself.
By GAZZA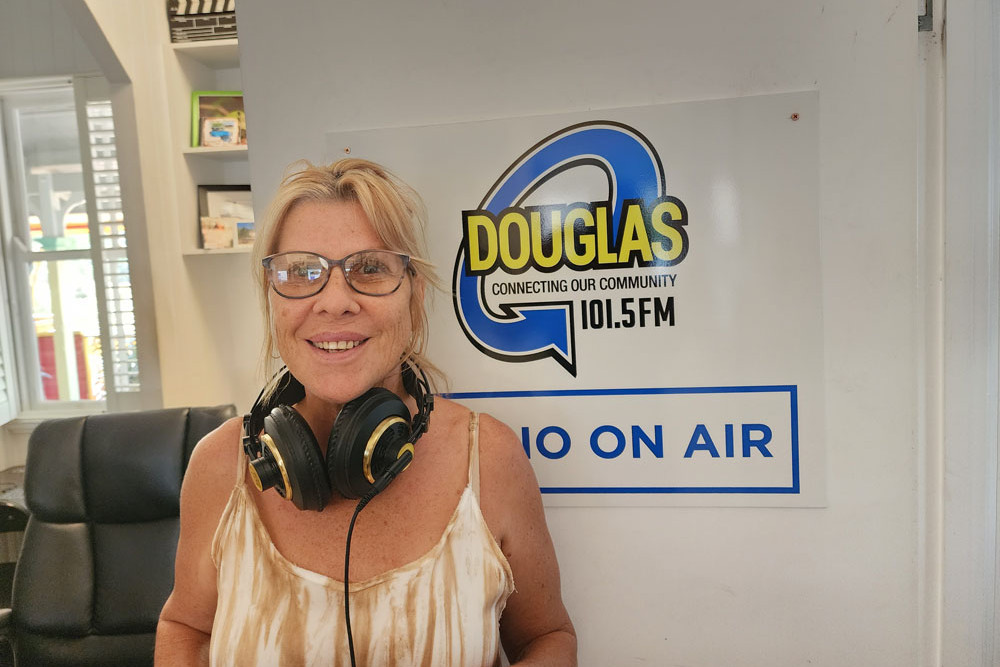 We've mentioned before that it is generally always a win-win situation, with those doing their bit gaining valuable rewards, not only in terms of satisfaction, but also by acquiring valuable new life skills, meeting like minded people ... the list goes on.
Some time back I noted one very noticeable factor that, as a result of COVID 19, there was a sudden lack of workers available for paid jobs, with vacancy signs visible outside many establishments. For some, this is still the case.
In a similar way, due to the pandemic, the number of people volunteering had dropped by an estimated 40 percent.
Tanya Morris, based at the Port Douglas Neighbourhood Centre, was set the task to, firstly identify local organisations who involve volunteers, and then help match the correct people to them. 
Consequently, she started work alongside the Douglas Shire Council, to launch the Douglas Grass + Roots Volunteer Network which has been an initiative of the council, Volunteering Queensland and the Port Douglas Neighbourhood Centre.
The aim of this network is to help connect volunteer organisations, help empower them in terms of initial recruitment and then provide further assistance in retaining and managing volunteers. Basically, it is all about getting the right people in the right job. You can check it out at https://www.douglasgrassroots.com.au
Over a year on, the Douglas Grass + Roots Volunteer Network has established itself as an extremely useful asset to the Douglas Shire community and has recently launched a fresh new website that assists with connecting organisations and people willing to commit some of their time to help in some way.
One great example of a volunteer who has been allocated a position, as a result of the Douglas Grass + Roots Volunteer Network, is Jilly Hawkes and she is simply loving life in her new role. 
This story is actually quite special, as prior to joining local radio station Douglas FM, Ms Hawkes admits she couldn't even use a computer mouse. Not only is she now navigating studio equipment during live morning broadcasts to the Douglas Shire, but she is also one of a two person 'on air' team, with Rita Merrick, who entertains both locals and visitors to the area.
Even more impressive is that their Aussie/Pommie combination has really clicked with the public and is extremely popular, attracting great interaction during each show. Ms Hawkes actually spent many years thinking that one day she would love to be on the radio and now she is. Go Jilly.
I'm off to tune my dial to the girls, so for now it's Gazza signing out.
Send your stories to gazza@cairnslocalnews.com.au
Most Popular