21 August, 2023
Douglas FM in tune with locals
'Gazza's Gossip' "It was back in November of last year when I reported on the first transmissions of a new radio station for the Douglas Shire, Douglas FM."
By GAZZA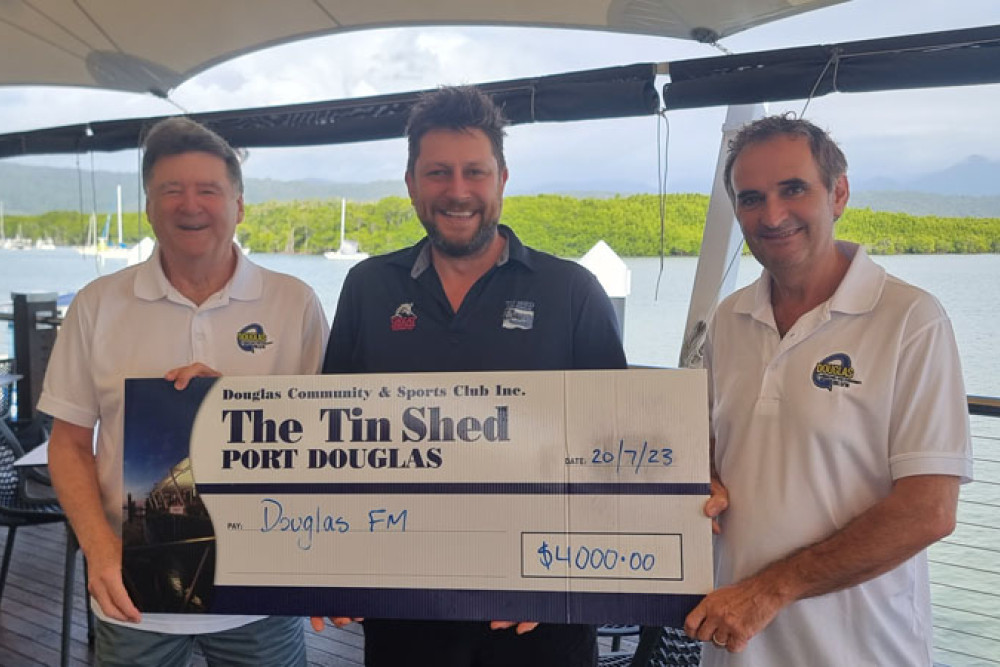 Ten months on and the station seems to be firmly locked on locals' dial, with a mixture of programming provided from a newly established team of presenters.

Yours truly is now covering the weekday breakfast slot from 6-9am weekdays, broadcasting veteran Paul Makin presents his magazine-style show three mornings a week and local ladies 'Rita and Jilly' (Rita Merrick and Jillian Hawkes) provide a cheeky selection of fun and music on the remaining mornings.
The Jake and Banners Sports Show (Jake Black and Adrian Bannerman), features every Saturday morning, showcasing local sports clubs and events in the Douglas Shire, while Steve Barrett interviews people of interest every Wednesday.
One newcomer to the station is David Starlyte with a show totally suited to his time slot of Sunday arvo. His 'Soul Talk' show certainly helps to ease away any stresses from the previous week.
Another new sound to the Douglas airwaves is Michael Joseph on Wednesday afternoons. His show is enjoyed by many locals with his vast local knowledge and experience in topics such as yoga, meditation and massage.
Local business sponsorship is helping to fund the station, plus some grants that have assisted in the purchase of equipment.
Douglas FM is currently in the process of purchasing outside broadcast equipment, which will enable the station to get out and about in the future. Part of this is being funded by a Tin Shed Community Grant, which recently donated $4000.
Another $3700 is required, at this stage, for this project, so the station management would be keen to talk to any organisations that may be able to assist with a donation or grant.
From a listener point of view, basically all you need to do is adjust your dial to 101.5FM or listen online via Tune In or My Tuner. The station covers local events, news, sport and other community information plus a varied selection of music.
I'm off to pick next week's music list, so for now it's Gazza signing out. Send your stories to gazza@cairnslocalnews.com.au
Most Popular