13 November, 2020
Community celebrates culture
A NAIDOC celebration was held at Cairns Villa and Leisure Park on Tuesday November 10.
By Tanya Murphy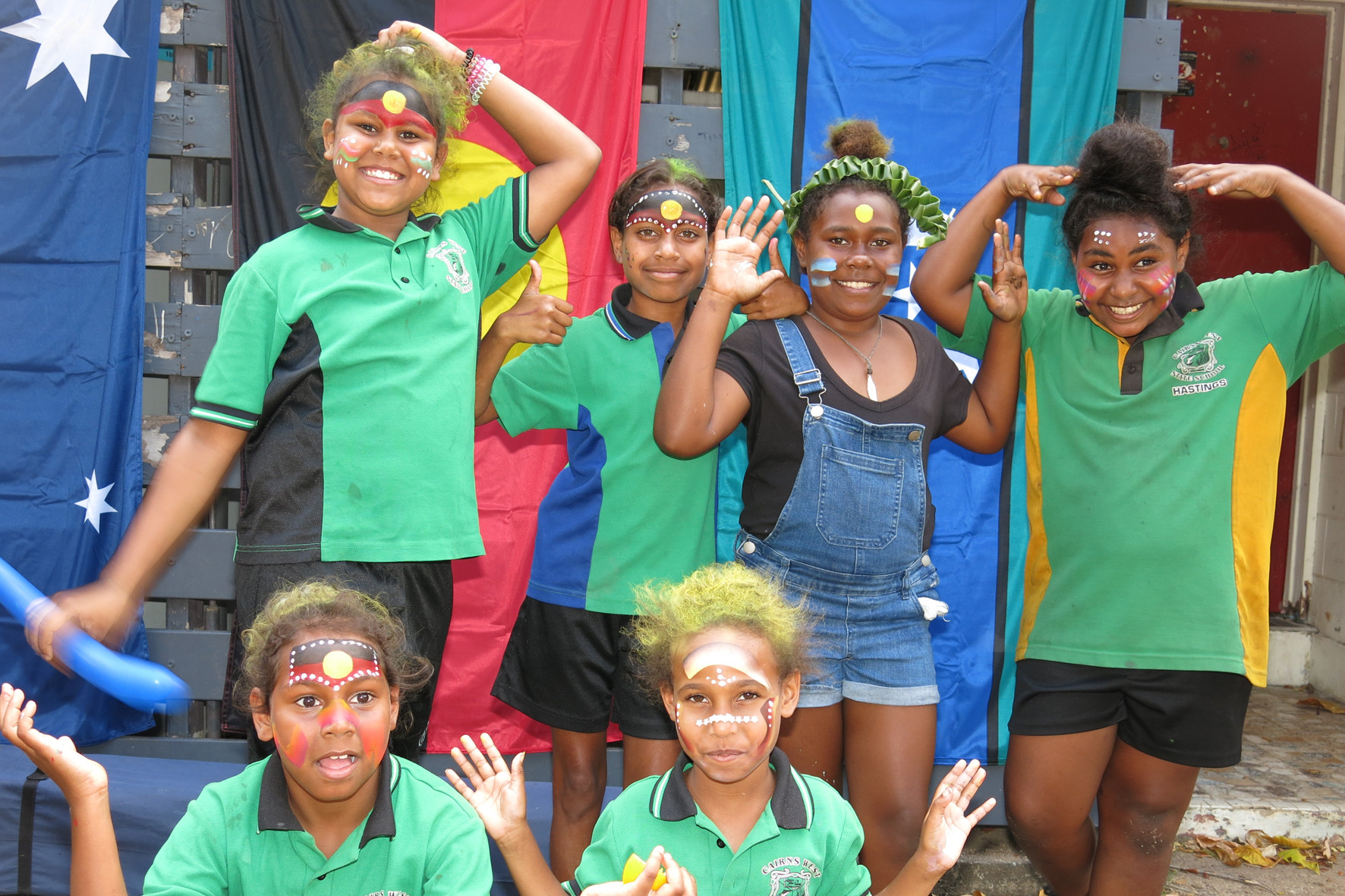 This is the first time a NAIDOC event has been held in the park, which has a large population of Indigenous and Torres Strait Islander residents, and is part of a project by community program creator Yolonde Entsch to address poverty, domestic violence and crime in the area.
About 200 park residents and visitors enjoyed a traditionally cooked meal blessed by park resident Dilassa Alo, and as well as traditional painting, drawing, weaving, and face painting.
Carl Fourmile performed the Welcome to Country and smoking ceremony and the Minjil Dance Group provided entertainment.
"We wanted to do something in the park that pulled the park residents together to give that sense of community," said Ms Entsch.
"People kind of stick to themselves in the park, and we wanted everyone to come together and be able to celebrate NAIDOC.
"It was a great day, for the kids to be able to come out and enjoy some fun and entertainment and also have that connection back to culture."
Park residents Sarie Tabo and Janel Gibson helped organise the event and said they hoped it would become an annual occurrence.
"It brings families together. It's culturally important to get the kids involved," said Ms Gibson.
Cairns Acting Chief Superintendent Chris Hodgman attended the event and said NAIDOC week was very important for Queensland Police Service.
"We have many first nations people that work with us and beside us so I thought it was a good opportunity come down and meet everyone and celebrate this week with them," he said.
"We're really trying to prevent crime instead of having to react to it so the closer we can come to the community and try to understand each other, the better for all of us."
The park has long been a crime and domestic violence hot spot for Cairns, but concerted efforts by volunteers and park management have helped to address this over the past year.
In November last year, Ms Entsch and volunteers opened the Women's Yarning Place in the park to provide a safe space for women at risk of domestic violence.
"The Women's Yarning Place is a safe, nurturing and judgement-free space for at-risk women in the park and surrounding areas to connect and engage in meaningful activities such as arts and crafts, which they can then sell to raise money," said Ms Entsch.
Park owner Tony Breuer was the major sponsor of the NAIDOC event, while funding was also provided by the National Indigenous Australians Agency, Queensland Department of Aboriginal and Torres Strait Islander Partnerships, Rotary Club of Cairns, Zonta Club of Cairns, and Collier Family Law.
Most Popular