5 November, 2023
Cohen in tune with Remembrance Day
Cohen Barnes is acutely aware and respectful of the meaning of Remembrance Day but when the rest of the Douglas Shire community is reflecting on the past, the Rocky Point resident will be very much focused on the now.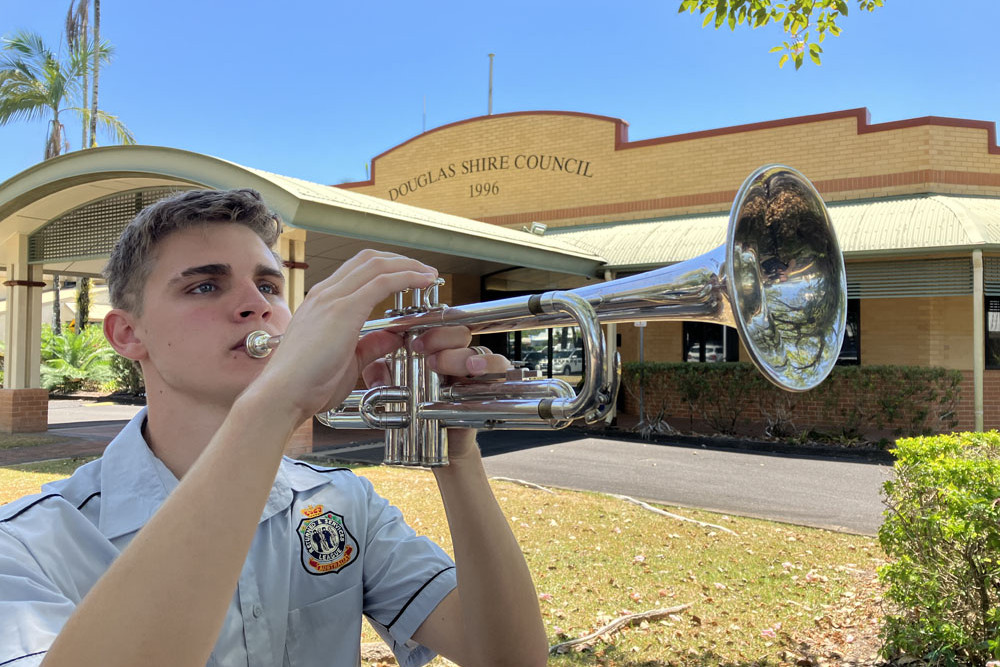 As the minute's silence approaches, the 18-year-old will be preoccupied with playing the "Last Post" at Mossman's service next Saturday, as he has done over the past five years. 
"Remembrance Day and ANZAC Day have always meant a lot to me and since I've been a part of the services, they mean even more," he said.
"It's a sacred time and real honour to be involved.
"My parents raised me to really respect what the soldiers did for us and it's no different now I'm older."
The Mossman High School student said the Last Post is what many people remember most when attending Remembrance Day services.  
"I think music brings out emotions in people, considering that the soldiers heard that song all the time," he said.
"The speeches are very heartfelt but the music definitely brings out a lot more emotion.
"I get a lot of handshakes after the service because people are appreciative of me playing. 
"But they don't have to be; I'm just happy to be there and happy to be a part of it."
Douglas Shire Council and Mossman RSL invite the public to attend the Douglas Shire Remembrance Day service on Saturday, November 11.
The service, which begins at 10.30am, will be held outside the Mossman Administration Building.
Most Popular