15 November, 2023
Classic dog pantomime
THE Rondo Theatre is coming back this November with a classic end of the year pantomime, 99 Dalmatians, written and directed by Cath Willacy with villains to boo and hiss at and goodies to cheer for, fantastic costumes, singing and dancing, and a puppy or two.
By Isabella Guzman Gonzalez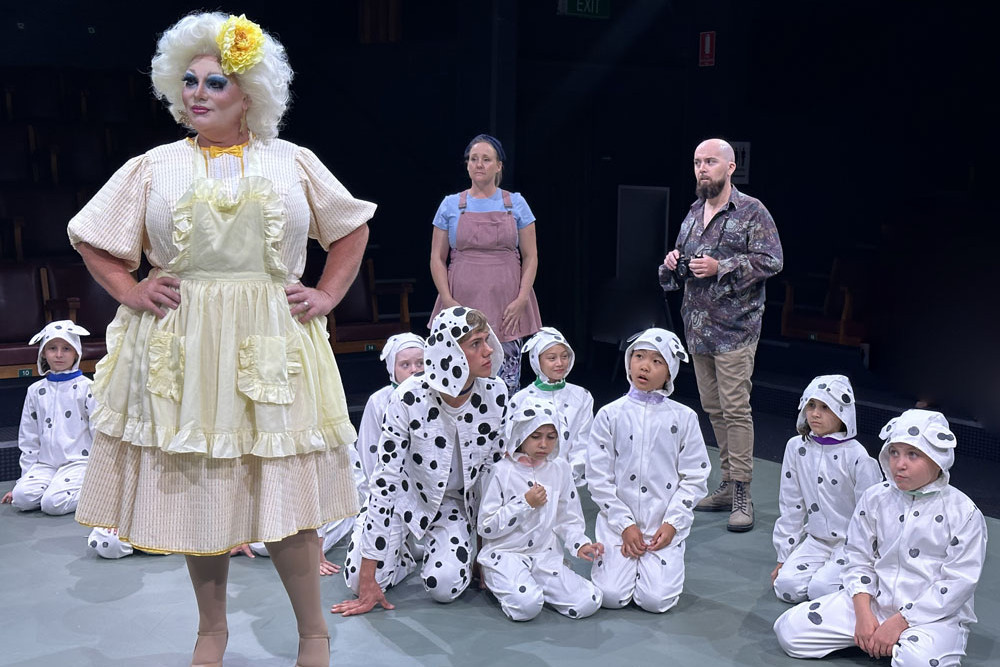 99 Dalmatians The Pantomime will introduce the audience to Oliver and Grace, the owner of two lovely dalmatians Mack and Mabel.
Oliver is a freelance cameraman and Grace is a fashion designer for Lou Sefa, a flamboyant influencer and owner of a fashion house, who worships social media and adores his followers. 
Mack and Mabel have a litter of puppies, so Lou Sefa visits and tries to buy the puppies, and when Oliver and Grace refuse, he sends his two bumbling henchmen, Logan and Charlie, to steal them. He wants to make the puppies into a fur coat. 
The puppies' nanny, Sylvia Tate,  our traditional and lovable dame, travels with Mack and Mabel to rescue the puppies with the help of Cavana, Lou Sefa's cavoodle. But will they find them and bring them home? What will happen when Lou Sefa and the nanny meet up? Comedy and mayhem for sure.  And can dogs actually talk?
99 Dalmatians The Pantomime, will run from November 24 to December 9.
For more information, visit https://therondo.com.au/
Most Popular