21 November, 2023
City's future leaders
TWELVE young and promising candidates have been elected to put forward the interests and projects of the city's youth from February next year after more than 3000 students took to the polls in late October to elect Cairns' first youth council.
By Isabella Guzman Gonzalez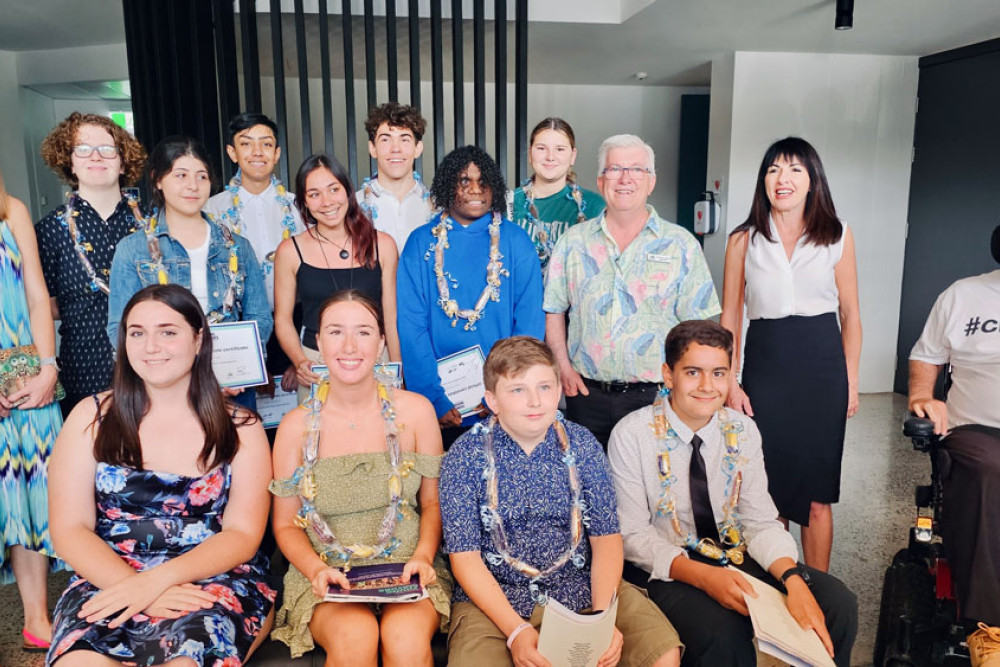 After a month-long campaign and four days of voting across polling stations in local schools and colleges resulting in 3537 votes casted, 12 out of 18 teens have been announced as the successful candidates to represent the young people of Cairns and promote youth participation in local government. 
"The turnout for this first-ever election shows that young people are not disengaged in politics, and when empowered to contribute to real, tangible change – they show up," said acting director of civics and cultural engagement at the Foundation for Young Australians (FYA) Tahlia Azaria.
Newly-elected youth councillor Molly Ben Ezra, 15, said she was really looking forward to working with her new colleagues.
"When I first received the call that I had been elected, I was so nervous, but at the same time so excited," she said.
"I'm so happy with the team we've got, they were all amazing candidates and I think this team is going to be very beneficial to Cairns.
"This is the time to go out to the community and listen to what teenagers want. I want to let them know that I'm here for all their concerns, it doesn't matter whether they think it's silly or small, I'm here to be their voice."
The new council will serve an 18-month term from February 2024 to July 2025 and will work closely with Cairns Regional Council to bring forward proposals and implement projects that impact the youth. 
The FYA young mayors program assistant and Cairns local, Etuina Suavai, said the elections were just the beginning. 
"This newly elected youth council will champion the needs and views of all young people in Cairns. They will ensure young people they serve have a voice in the community in improving services, and positively influencing key decisions on local issues," she said.
"It fuels a fire in my belly to expand on the conversations they have ignited within this space and within their local community."
The youth councillors will be officially inducted in two sessions on December 2 and on February 3, 2024, and they will hold fortnightly meetings from February next year.
The youth council is Delilah Jedynak, Lana Kandakji, Olivia Morris, Lucy Seaton, Braydon McCormack, Molly Ben Ezra, Yazmin Rivett, Aiden Sanaratne, Antonije Dimitrijevic, Vince Torrisi, Sofia Hoorn and Sharmilla Butcher.
Most Popular