19 November, 2023
Cazaly's hi-tech solar shaded carpark opens
A SOLAR shaded carpark for more than 180 vehicles has opened at Cazalys.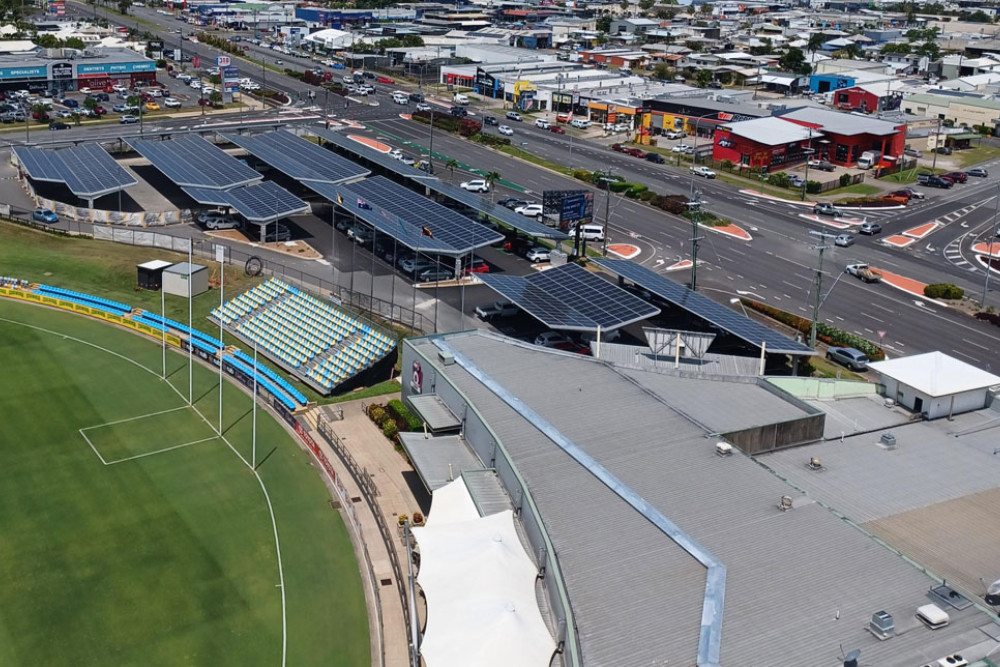 Cazaly's general manager Jason Wale said the project merged environmental responsibility with cutting-edge technology.
He said key features included:
Providing much-needed shade and reducing electricity costs by an estimated 31 per cent
The solar array makes 637kW, equivalent to an estimated 96 6.6kw Australian home solar systems
The solar panels are bifacial, meaning they can harness energy from both sides, even reflecting sunlight from the ground to maximise energy generation
Four electric vehicle (EV) charging stations for members to charge their electric vehicles while visiting the club.
The project also includes the resurfacing of the asphalt, garden enhancements, upgraded CCTV, and improved line marking.
"Our solar shade carpark reflects our commitment to a greener, more sustainable future. We believe in leading by example, and this initiative is a testament to our dedication to environmental stewardship," Mr Wale said.
"The solar array will not only serve the club's energy needs but is expected to export power to the Cairns electricity network," he said. The new carpark is officially opened at 5pm on November 20.
Most Popular