27 October, 2023
Casino boss rolls dice
THE new boss of the Reef Casino Trust in Cairns – the owner of the hotel-casino property in the heart of the city – is taking "a steady as it goes" approach as chief executive officer.
By Nick Dalton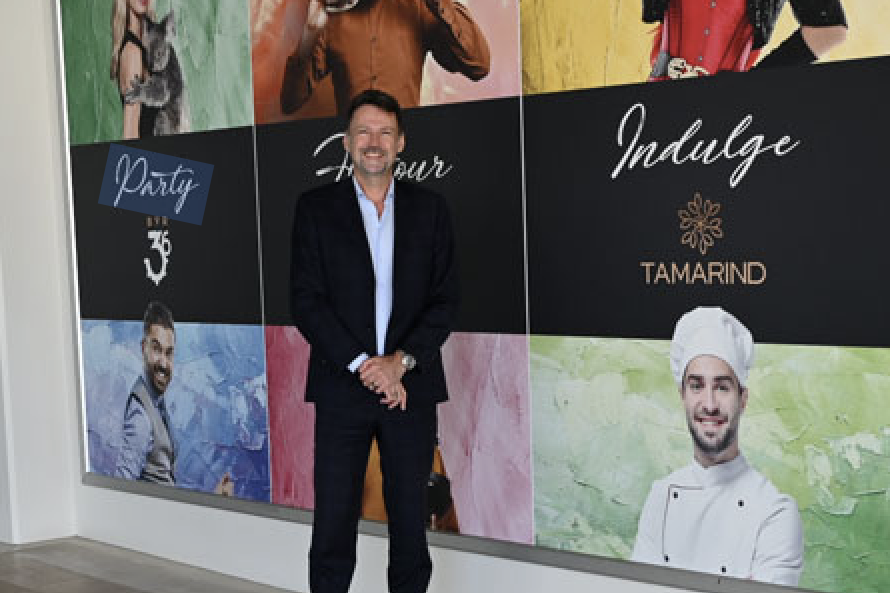 Brad Sheahon takes over from trust executive director Allan Tan and will work closely with casino operations chief executive Paul McHenry.
For the chartered accountant it is a home coming of sorts after spending his mid to late teens in the city, attending Trinity Anglican School at White Rock from years 10-12, while his father was caretaker at the Cairns Golf Club, until leaving the Far North for university studies in Brisbane.
The New Zealander told Cairns Local News he was looking forward to working for "one of the biggest names, one of the most iconic properties and iconic roles in Cairns".
While Mr Sheahon is new to the gaming and entertainment industry, he has vast experience across a wide range of roles, including head of finance at the RAM Group and Cromwell Property Group, senior finance roles at Theiss, Rio Tinto and Cardno, as well as positions in Europe.
He said he was looking forward to leveraging the knowledge of Mr Tan and Mr McHenry who he described as "doyens" of the sector.
Mr Sheahon said his experience and knowledge of ASX-listed operations as well as strategic thinking and investment property management would enhance his new position.
He said it would be a case of "continuity and stability" as he learned about the three business units of gaming and the casino, the hotel and food and beverage.
Mr Sheahon said he was keen to see the full maintenance schedule of the property finished, including the dome which housed the former Cairns Zoom and Wildlife Dome. Work is expected to be completed in September next year.
He said the trust was open to new possibilities for the dome, not discounting a return of the zoo, as well as propositions for the former Paramour cabaret venue and Café China restaurant.
Mr Sheahon said the business was trading well despite the leisurely return of international visitors but there were signs of the Japanese, individual Chinese tourists as well as American travellers coming back.
Premium players or high rollers were also slow with a mixture of southerners, locals and some foreigners, including Papua New Guinea, the principal clientele.
The casino expects that when Chinese travellers return in droves there will be significantly more premium players.
The trust had a record year in 2022-23 and did well in 2021-22 but it doesn't expect the same in 2023-24.
Locals will continue to be a focus, particularly with the free entertainment at BAR36.
The business employs about 300 full-time employees with up to another 60 casual and part-time during peak periods.
Most Popular