20 October, 2023
BLAKtivation transforms CBD
THE postponed Urban BLAKtivation, as part of the Cairns Indigenous Art Fair (CIAF), is scheduled for the Shields Street cultural precinct tomorrow from 4.30pm to 8pm.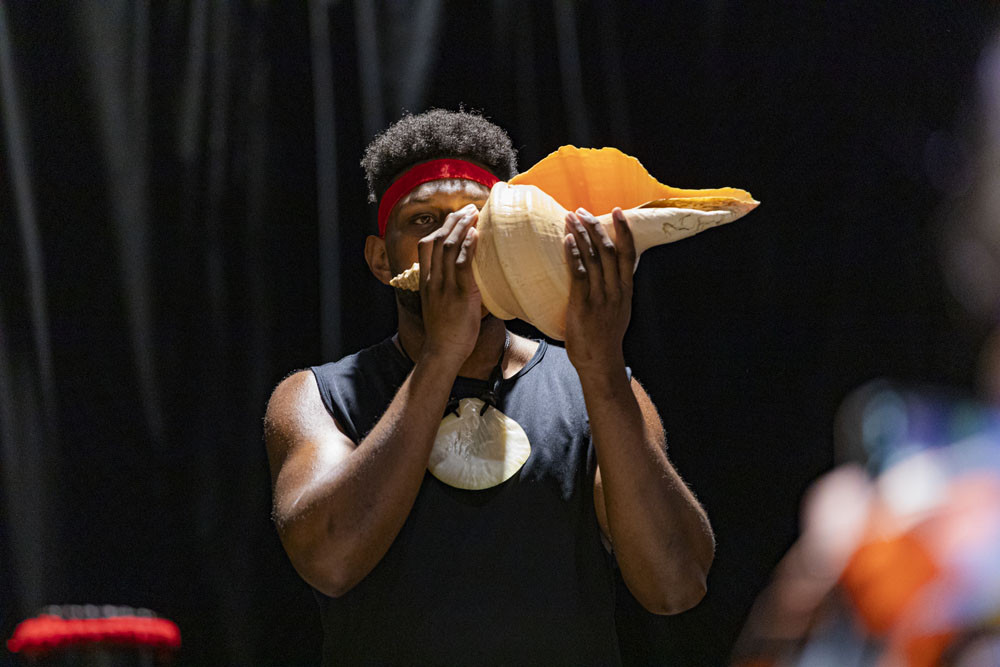 Originally slated for Saturday, July 1, in advance of CIAF's 14th season, Urban BLAKtivation was postponed due to heavy rain. It returns this month with its "supercharged, culturally immersive program".
CIAF's artistic director Francoise Lane said Urban BLAKtivation was a lively and culturally inclusive experience and extended CIAF's First Nations footprint with a unique satellite event for the first time in its 14-year history.
She said it was a program comprising sculptural installations, digital animations and projections, contemporary Indigenous dance performances from Miriki Performing Arts and Mulungu Aboriginal Corporation, traditional dancing by Gerib Sik Torres Strait Islander Dancers, Deaf Indigenous Dance Group (DIDG), storytellers, and poets Dorita Wilson, Elverina Johnson and Trinity Clarke.  
Ms Lane said a special highlight of the evening would be the projection of an animated series of artworks from artists at Pormpuraaw Arts and Culture, Lockhart River Arts Indigenous Corporation, Yarrabah Arts and Cultural Precinct and Yalanji Arts.
"This year, we certainly lifted CIAF's programming to a new and unprecedented level, and with future growth in mind, we blended much-loved favourites with fresh newcomers to capture the attention and imaginations of visitors and deliver meaningful experiences," she said.
"Urban BLAKtivation is the first in a series of signature events CIAF is planning to roll out in future years and is the culmination of community collaboration and partnerships and working together to showcase our First Nations people, their creativity, talent, and cultural ways.'
To deliver Urban BLAKtivation, CIAF has worked with Cairns Regional Council, Renew Cairns, AFL Cape York House, Bonemap, Jam Pro Lighting, and many artists.
Ms Lane said Urban BLAKtivation was a portmanteau play on words incorporating the adjective 'urban', which related to and constituted a city or town. 'Blak' was a word created by one of Australia's leading Indigenous artists, Destiny Deacon, to reclaim a colonialist word and create a means of self-definition and expression (by taking the 'c' out of black). And the noun, 'activation', to make capable of action.
Urban BLAKtivation is funded by Arts Queensland QASP funding and is supported by Cairns Regional Council, Renew Cairns, and Shields Street retailers. 
Most Popular