18 November, 2023
Barlow Park blast
CAIRNS MP Michael Healy has blasted Cairns Regional Council over the lack of progress, communication, liaison, and consultation over the redevelopment of Barlow Park into an Olympic-standard stadium for the 2032 games being hosted in Queensland.
By Nick Dalton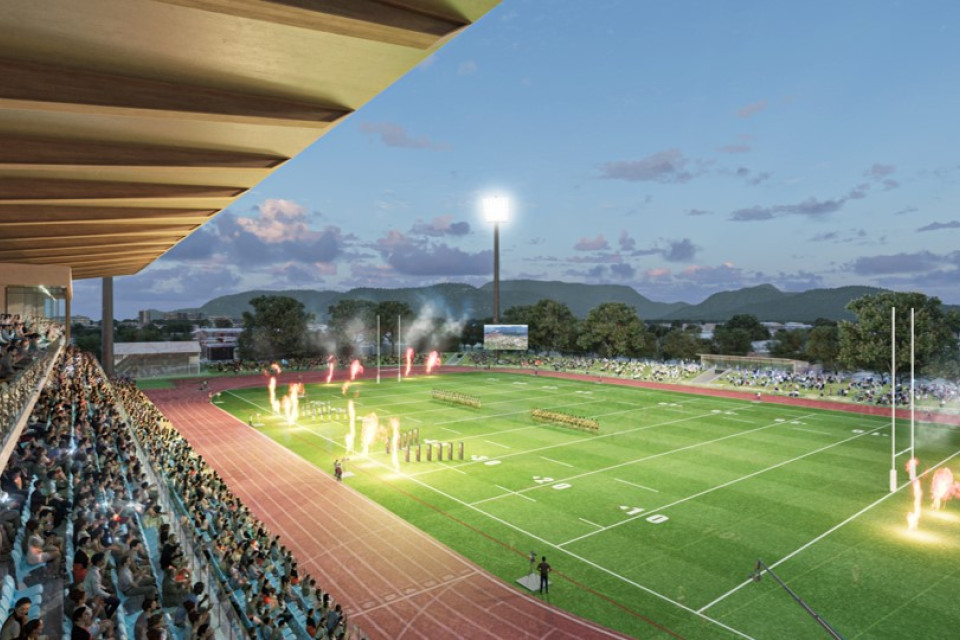 He said little had been done apart from the start of new lighting since the proposal for a multi-purpose boutique stadium was endorsed by councillors in September last year.
Mr Healy said there had been limited communication and consultation by the council with key stakeholders nor further requests for state government funding for additional improvements.
He said $43 million had been provided for high quality broadcast lights and extra seating but it was now up to the council to lobby and present submissions for more money for extra enhancements.
Mr Healy said the community wanted to know what was going on.
He said several stakeholders had held meetings with him wanting further information about the future of the facility.
"I've had talks with (Northern) Pride, with the athletics people who are a bit nervous. CQU and TAFE are keen to get involved but there have been no clear decisions, no clear message about Barlow Park," Mr Healy said.
"There's $40 million on the table to make improvements to ensure it complies with the criteria for Olympic events.
"If I'm approached, I would advocate for more if we knew what it would look like. We need to get this thing moving."
He said many stakeholders were keen to see it happen and it would attract visiting sports teams before and after the 2032 Olympics, particularly as a high-performance training, education and development hub.
"It will be a common-user facility but no-one (at council) is talking about it. Something really needs to happen now. It's been 12 months since the decision was made," Mr Healy said.
But council lifestyle and community director Destry Puia said the state was leading the project to deliver 'Olympic Legacy' upgrades at the park.
"Council is working collaboratively with the Queensland Government on this project and is represented on the project control group, which is guiding planning for the upgrades," he said.
"At this stage, council does not intend to make a state budget funding submission this year for Barlow Park, as we are waiting for the delivery of the project validation report."
Mr Puia said work started in September on a $10.9m lighting project from 500 lux to broadcast standard to increase opportunities for Cairns to host elite sport.
He said new light poles were being installed, continuing to mid-December, subject to weather.
The project also includes the installation of a large video screen for scoring and replays.
"These are just the first step to upgrading this facility ahead of the 2032 Olympic Games. The venue has been earmarked to host football (soccer) preliminary group games," Mr Puia said.
Mr Healy also challenged mayoral aspirants to share their vision for the multi-purpose stadium.
Most Popular