10 November, 2023
Anger at fast-food outlets
THE third team to contest next year's Cairns Regional Council elections is enlisting the community's help to stop two fast-food developments on prime residential land at Manoora.
By Nick Dalton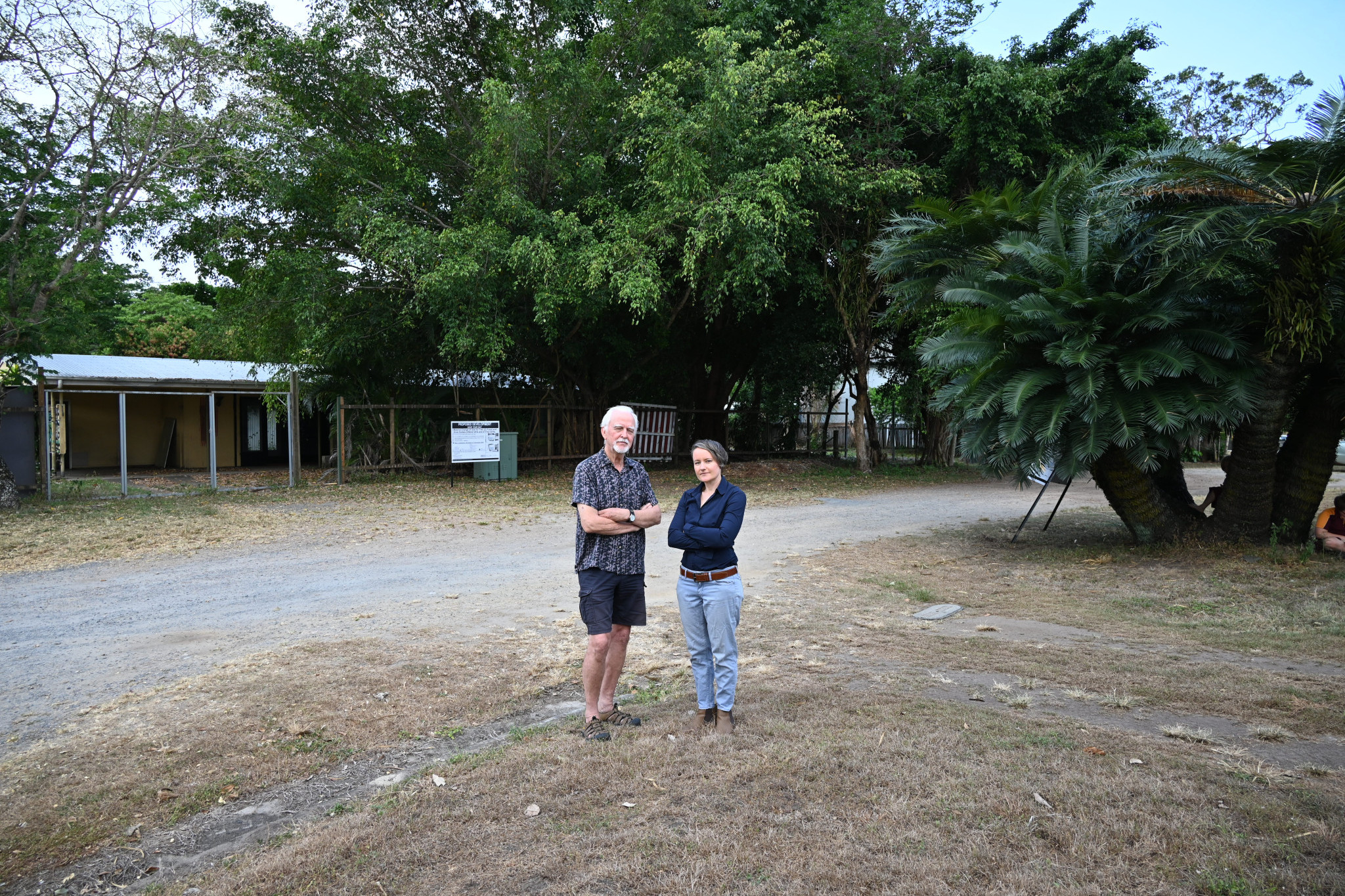 Submissions for the two 24-hour food and drink outlets at 128-132 and 134-136 Pease St, between Patience St and opposite the Piccone's Shopping Village, close today (Friday, November 10).
Four homes on the sites are now abandoned and will be bulldozed to make way for the businesses.
Community First division 7 candidate and lawyer Renee Lees is questioning the sense in razing four houses to build two late-night fast-food drive-throughs.
"This is inconsistent with zoning," she said. "We can't give up good residential land for another fast-food outlet. If you want fast food, cross to the other side of Pease St where food outlets are plentiful. 
"I like hot chips, but we're in a housing crisis. The proposed site is zoned medium density residential and could house around 40 families in a three-storey block like the ones nearby which are close to shops, a school and other services. 
"We have rental vacancies under one per cent and 6000 locals on the social housing waitlist which grows every day.
"I work every day with people in Cairns who do not have safe and secure housing and I see the spirals into domestic violence and impacts on children. Housing is an essential service.  
"Council staff have done good work scoping the options for council to more proactively address our housing crisis, but we are missing the leadership to drive action." Community First mayoral candidate Denis Walls said in his experience "consulting people, developing a shared vision and making open decisions was the best way to take people with you to get things done".
"This will be the only way we can start to address the housing crisis in Cairns and elsewhere," he said.  "Increased housing for those in need is absolutely essential to that well-being."
Pioneer St resident Julie Montan is against the proposal.
She said the fast-food outlets would result in "trash everywhere" which was the case by customers at nearby McDonald's. 
"The consequences for the environment are dire," she said.
"The loss of housing is huge. This is a medium-density zone."
To lodge a submission: application reference is 12430/2023. Email to: submissions@cairns.qld.gov.au
Most Popular