3 November, 2023
Ambitious Northern Rays
THREE netballers from St Monica's Catholic College are hungry for a new chance to take the North Queensland team to victory after representing Cairns and taking 10th place at the U16 netball state titles.
By Isabella Guzman Gonzalez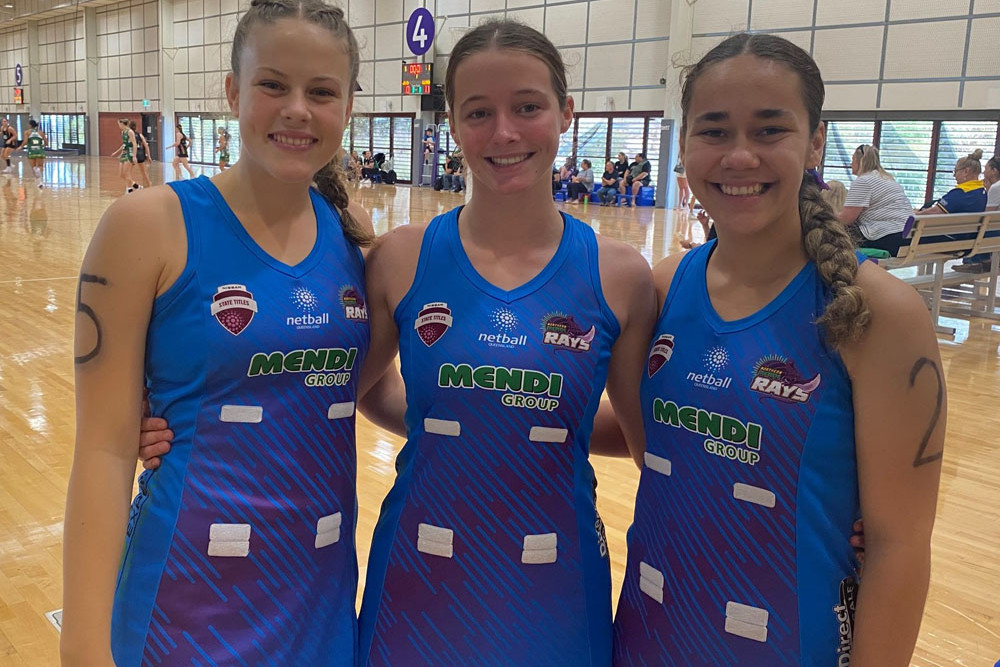 Nevaeh Conroy (year 11),  Zara Imhoff (year 11) and Mia Yeabsley (year 10) joined the semi-professional North Queensland team the Northern Rays to represent the region and battle against some of the best netballers in the state from September 16-19 in Brisbane, taking 10th place but eager for a victory in next year's titles.
Captain Nevaeh Conroy said that it had been an amazing experience to compete at such high level.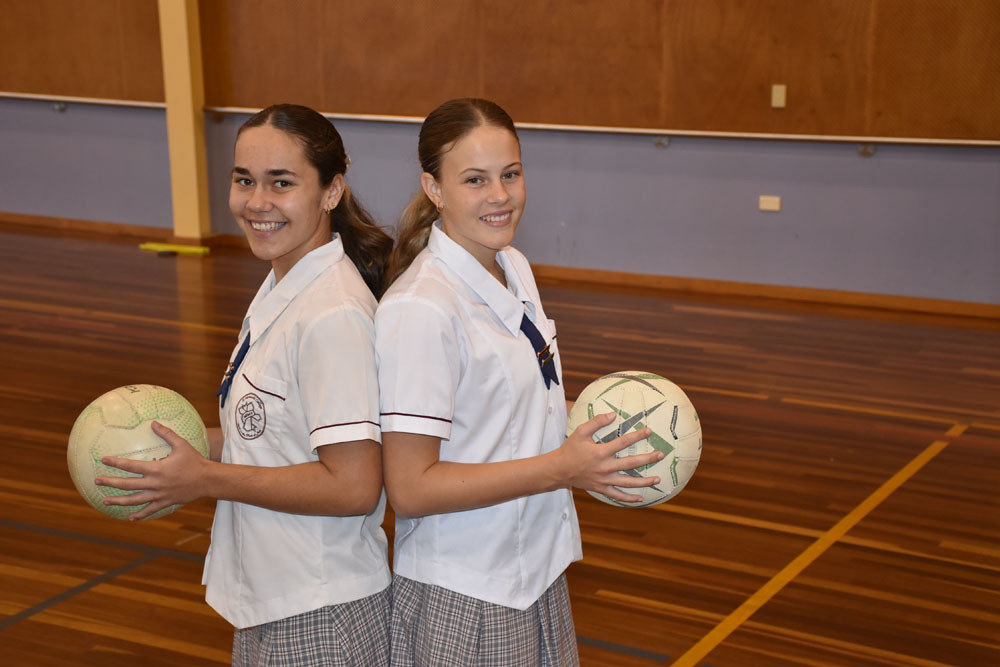 "We had trials really late, so we only had eight weeks to get prepared, we had a strength and agility coach, two trainings per week for three hours, so it was all very intense," she said.
"It was a very intense championship, we were ready and prepared, we could definitely run alongside the Brisbane girls, we came 10th overall which is not bad for a northern team, but we definitely brought it and challenged them.
"On our attack, mids and defence we all came together as one, it was more like a family than just a friendship. Just being able to represent the region, seeing your name on that list knowing that you're the best from the north side, it's amazing and I have the privilege of being the captain, so I loved the experience."
Ms Imhoff said although the championship had not ended in a title they would continue to fight for the accolade.
"We gave it our all and put on ourselves 100 per cent on the court," she said.
"Our hard work is what helped us keep up with the southeast and Brisbane teams. We played next to girls from Innisfail and Tully. We really bonded and were able to work with each other and work through any problems.
"I want to continue training hard and going 100 per cent and challenging myself even more for my state reps next year."
Miss Conroy and Miss Inhoff said they are now focusing all their energy on preparing for the under-18 state titles next year.
"Next year we'll be 18 so we will go against the south teams, and it will be a lot more people and some familiar faces. I'm just ready to put my name and face out there and give 110 per cent," Miss Inhoff said.
"We're definitely hungry to work harder and make that goal of making the team next year and keep trying for the title," Miss Conroy said.
Most Popular