9 August, 2023
Agents hear from the best
MORE than 400 Ray White members from across Queensland – including Cairns – came together for Ready Set Go in Brisbane to learn and network from the group's best.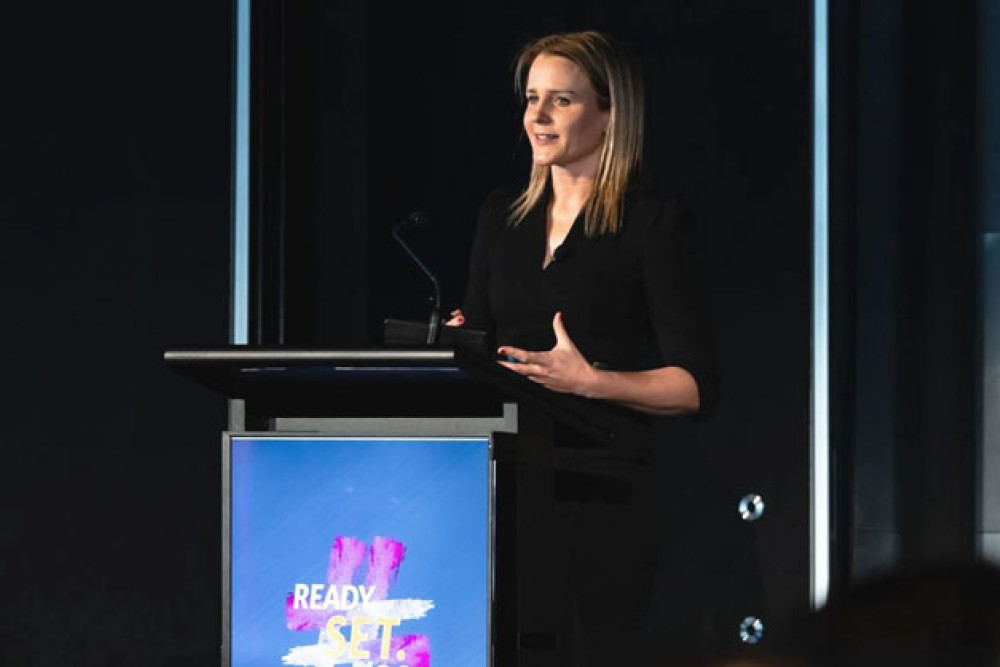 The full day training session was the second of three high performance training days for the Ray White Queensland network throughout the year, with last week's training making up the 'Set' portion of the series.

Ray White Queensland chief executive officer Jason Andrew said Ready Set Go offered tremendous value for those in the state's network looking to grow and succeed.
"Set has brought together some of our best people from throughout the network, to share their learnings and leave them equipped for the 2023-24 financial year and the spring selling season."
Ray White chief economist Nerida Conisbee said house price growth in Queensland was now firmly entrenched.
"House and unit prices are on the move and all regions are now seeing price growth," she said.
"Listings are coming up, continuing to increase. We are still seeing prices also increase. The rental market is also starting to show signs of slowing down so you can say that house rents are actually stable.
"House rents remain pretty stable and unit rates have been increasing quite a lot primarily because of international students that are coming to Queensland that's really pushed up the rental market.
"We are seeing a shortage of homes being developed. We had quite low household sizes during the pandemic as lots of people moved out of home to want to share homes which have since disbanded. We also saw record numbers of one person households.
"Onto the lending side, borrowing is back. It seemed to fall off a cliff last year as or even during the past 12 months and really fell to pretty low levels compared to what we saw during the pandemic."
"Primarily because obviously if interest rates were really high, it was really hard to get through the serviceability buffer that is three per cent in total. After the banks put on a home loan, it's hard for a lot of people to get into.
"But in Queensland we are now starting to see owner occupier lending and also investor lending starting to pick up again and so, good news for the loan market for needs for banks or people that are lending again."
"But it's pretty stressful for everyone with a big mortgage at the moment. A lot of refinancing is taking place."
Most Popular